AVNation
2018 Best AV Education
2018 SCN Stellar Service Award
Best In-house Training
Training in Your Area:
Date
School
Educational Units
Language

26 Nov. 2019 –

29 Nov. 2019

Extron Authorized Programmer

Certification that enables access to all features of Global Scripter, Extron's Integrated Development Environment, and the ControlScript® Python library for programming Extron Pro Series control systems.

BICSI CECs AVIXA RUs

CTS:

16

CTS-D:

16

CTS-I:

16

English
Log in to request a seat

13 Dec. 2019

School of AV Integration Fundamentals

An introduction for individuals who are new to the Audio Visual industry and would like to gain more familiarity with AV system integration. Topics include AV Components, Signals and Connectivity, AV Signal Management, AV Environment and AV System Solutions.

BICSI CECs AVIXA RUs

CTS:

N/A

CTS-D:

N/A

CTS-I:

N/A

English
Log in to request a seat
Technical Articles & Design Guides
Whether you are preparing to take a course or want to expand your existing knowledge, Extron downloadable whitepapers, technical articles, and design guides offer valuable information to help you.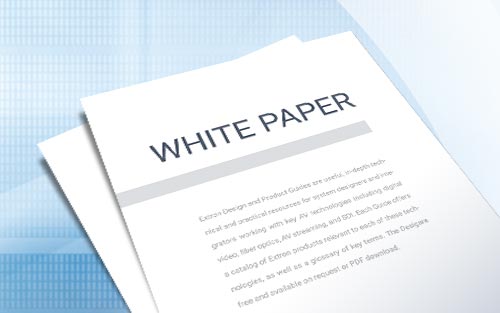 Articles & White Papers