AVNation
2018 Best AV Education
2018 SCN Stellar Service Award
Best In-house Training
Training in Your Area:
Date
School
Educational Units
Language

22 Apr. 2020 –

24 Apr. 2020

Extron Control Professional

Certification program designed to prepare individuals to successfully deploy and maintain customized AV control systems built around IP Link® Pro Series and TouchLink® Pro Series products.

BICSI CECs AVIXA RUs

CTS:

12

CTS-D:

12

CTS-I:

12

English
Log in to request a seat
Technical Articles & Design Guides
Whether you are preparing to take a course or want to expand your existing knowledge, Extron downloadable whitepapers, technical articles, and design guides offer valuable information to help you.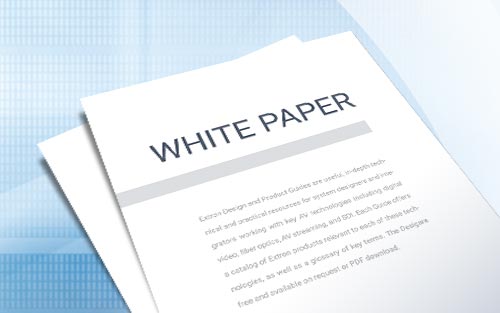 Articles & White Papers