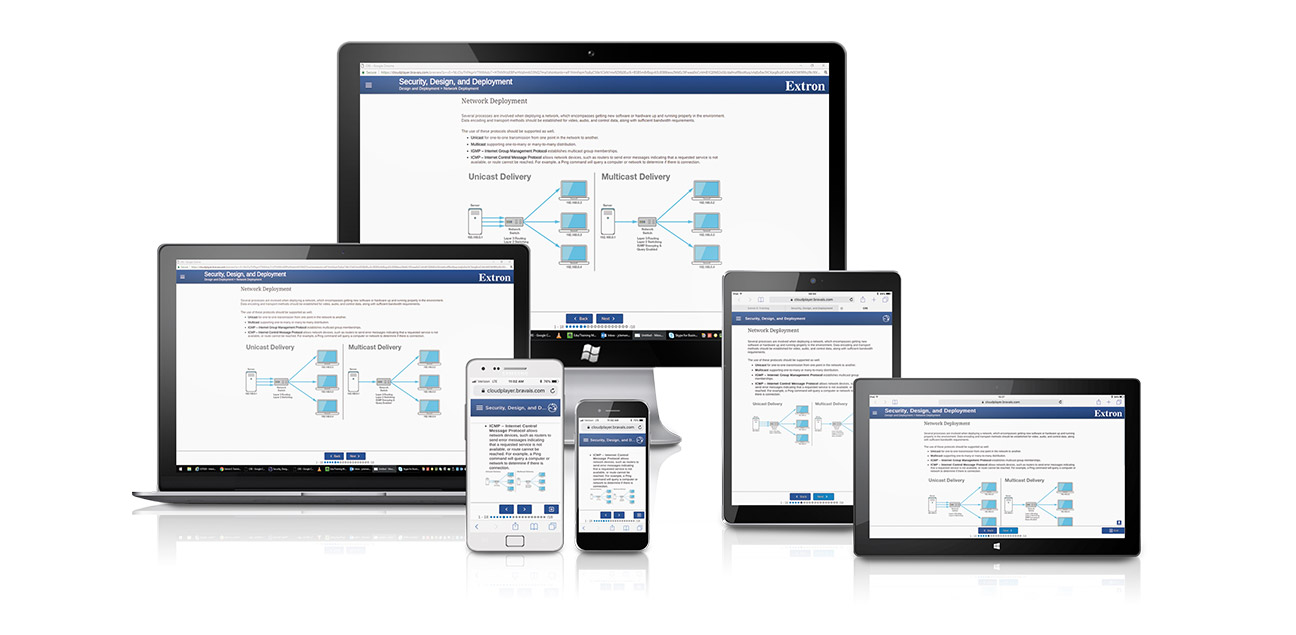 Online Programs – Instructor-Led
Extron recognizes the need for just in time training anywhere. Extron online programs can be completed from home or work without extensive travel or disruption to your busy work schedule. Our Instructor-led training connects you with our seasoned trainers along with professionally developed training materials.
Extron Control Professional – ECP
Prepares you to deploy and manage customized Extron Pro Series control systems that are fully-equipped to handle all of the evolving complexities of today's AV system designs through sophisticated control system design concepts, advanced configuration techniques, and troubleshooting.
Extron Authorized Programmer - EAP
Enables access to all of the features the ControlScript programming utilities and libraries through a challenging series of education components focused on best practices of designing control system programs, methodologies and implementing and developing reusable program modules, and troubleshooting.