MGP 641 xi
Scaling 4K/60 Four‑Window Processor
with Optional Annotation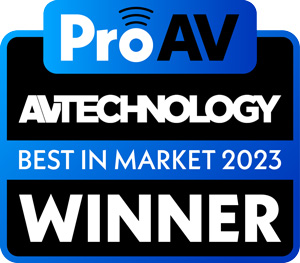 The Extron MGP 641 xi is a multi-window processor that scales and presents up to four 4K/60 HDMI source signals on a single screen. It features advanced Extron Vector™ 4K scaling technology for unequaled image quality and annotation capabilities with Extron LinkLicense®. The HDCP 2.3-compliant processor supports live, non‑scaled content or graphic images behind the source windows. Each window can be arranged anywhere on the output canvas and rotated for landscape or portrait orientation. The MGP 641 xi SDI model includes support for 12G‑SDI sources. HDMI and DTP3 outputs deliver duplicate uncompressed 4K/60 signals to local and remote displays. Providing enhanced content presentation with customizable windows and transition effects, video keying, and on‑screen annotation, the MGP 641 xi is ideal for high-end environments and live events.
Windowing
The MGP 641 xi features extensive windowing and multi-viewer capabilities, with the ability to display each source in its own window. Up to four source windows can display on a single canvas with a live or static background. Restriction-free window placement allows side-by-side, overlap, and picture-in-picture positioning of images.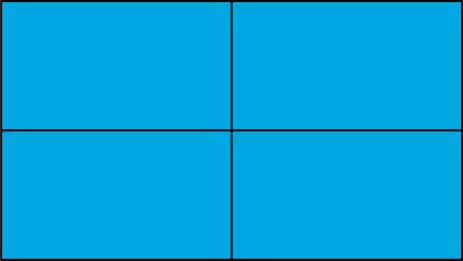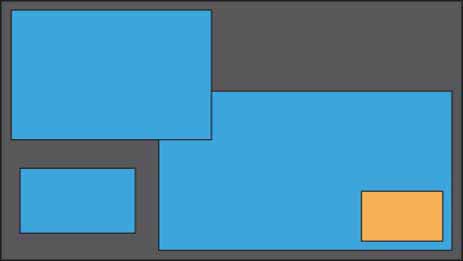 Unparalleled Scaling Quality
The MGP 641 xi utilizes the Vector 4K scaling engine, which produces sharp, accurate output and preserves single-pixel detail that other scaling methods lack. Critical detail is preserved, even when presenting a source at a fraction of the original resolution.

Optional Live Annotation with Extron LinkLicense
Available as an option is the LinkLicense® for MGP 641 xi Annotation that allows presenters to annotate over live video or presentations using a touch screen display or mouse. An intuitive on-screen menu allows for quick and easy annotation. In addition, annotated screen images can be captured and saved to internal memory or a removable USB flash drive.
Custom Output Resolution
The MGP 641 xi supports custom output resolutions, maximizing compatibility with evolving display technology, non-standard displays, and LED systems. This also eliminates the need for the display to perform internal scaling, increasing the quality of displayed content.

Source & Output Rotation
Sources connected to Inputs 2 and 4 can be rotated 90 degrees, which provides flexible and creative presentation options for live content. The duplicate HDMI and DTP3 output signals can also be rotated clockwise or counterclockwise 90 degrees, accommodating displays arranged in both portrait and landscape orientations.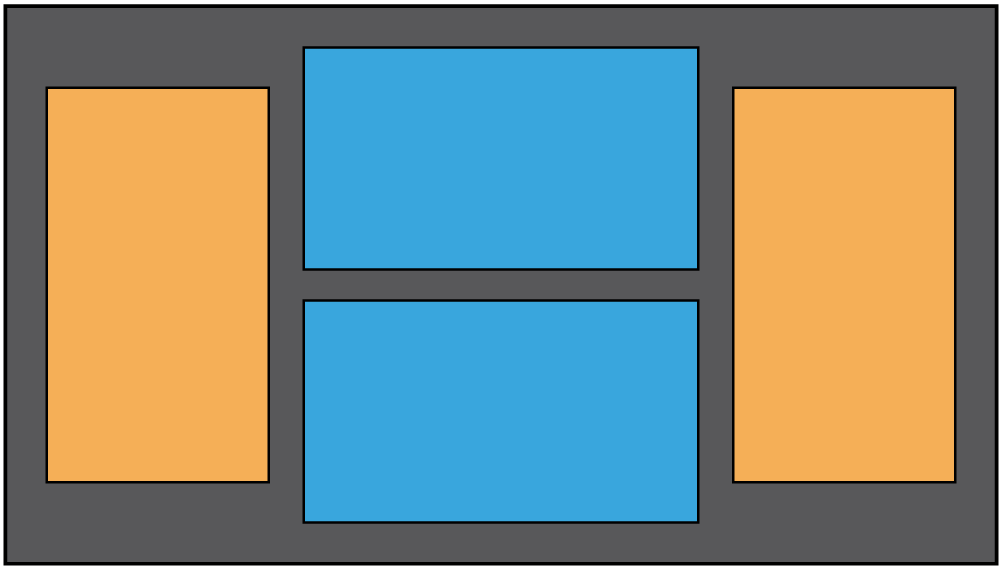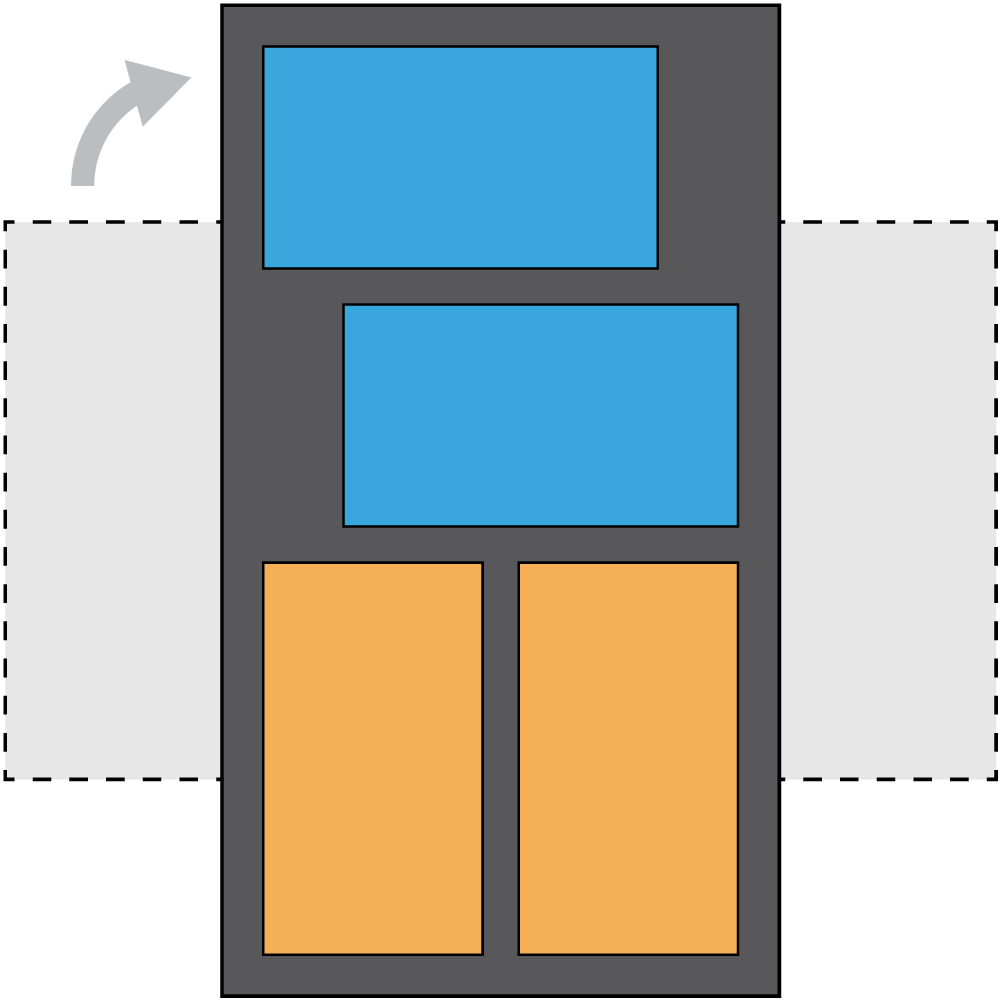 Background Input
Live and non-scaled full-motion content from an HDMI source can be used as a background for any presentation. The unique background input provides an additional input for backgrounds, tickers, or other content. It can also accommodate additional MGP 641 xi processors to create a large-scale single digital canvas with up to 16 windows on one display.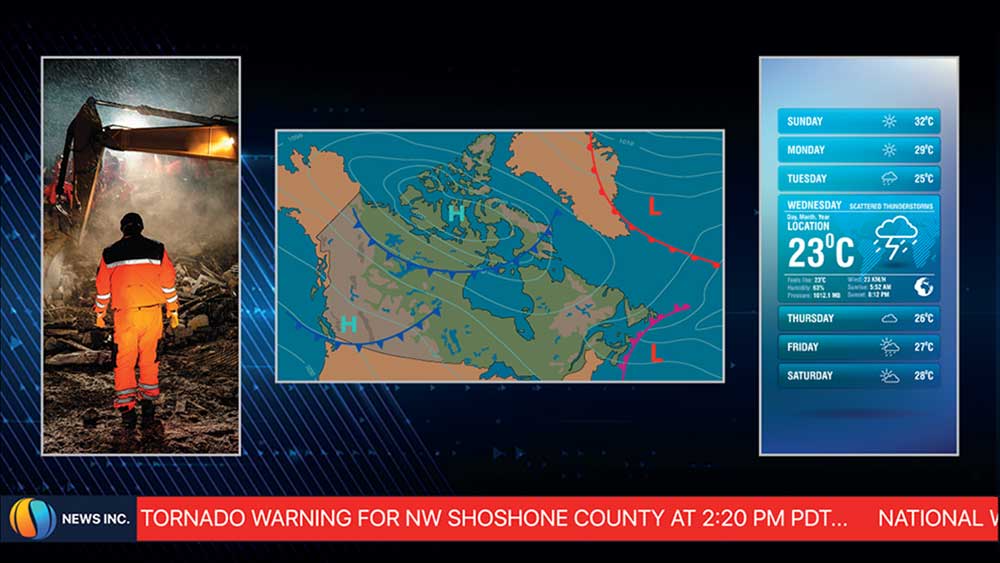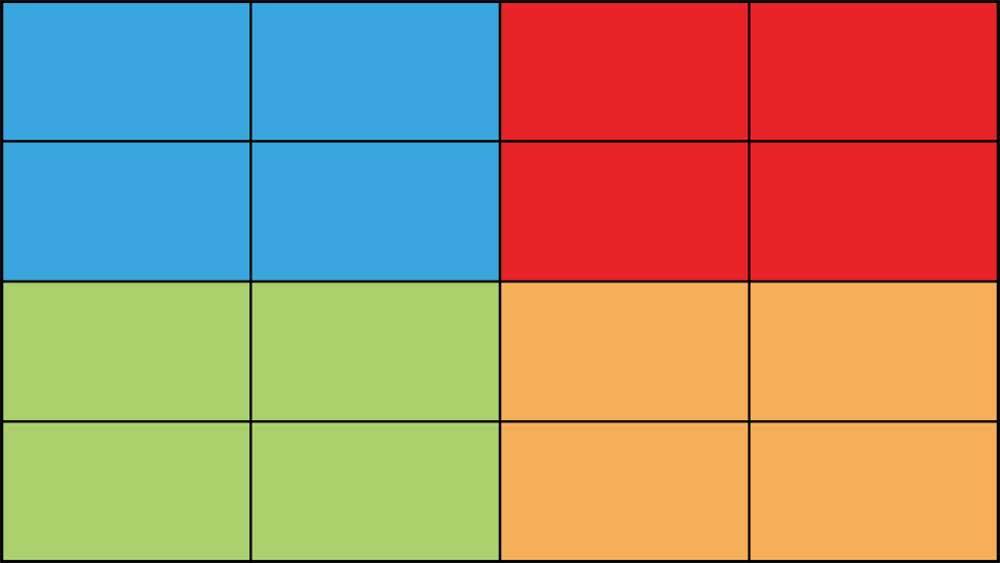 Multiple Window Transition Effects
When a new signal is detected upstream of an input, the content of its corresponding window is frozen momentarily and transitioned to the new source. Users can select from a variety of effects to transition into and out of the image. Available options for transition effects include Cut Through Black, Fade Through Black, Seamless Cut, and Seamless Fade.
The image transitions between an image of a lion and an image of the desert by cutting to black for a moment before changing images.
The image transitions between an image of a lion and an image of the desert by dissolving through a black screen before changing images.
The image cuts seamlessly between an image of a lion and an image of the desert.
The image dissolves between an image of a lion and an image of the desert.
Try it yourself: Select a button to see the switching transition
Logo and Video Keying
BMP, JPG, PNG, and TIFF image files can be uploaded for use as logos or supplementary content and displayed on the output. Logos can be positioned anywhere on screen. Image transparency is supported, as well as level and color keying. Full screen images at resolutions up to 4096x2160 can also be recalled to provide information to the presentation audience. The MGP 641 xi also supports video keying. Title information or other content from an input source can be keyed over the Program image. Input switches to the Program output can be made behind the video key, incorporating freeze/fade or freeze/cut transitions.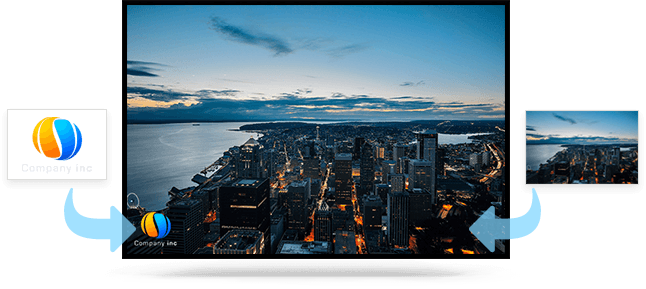 Window Preset Effects
Window arrangement and background can be stored as a preset and later recalled using a hard cut or animated transition. The auto-layout mode is also available to automatically configure the window layout to a full screen, side by side, pyramid, or a quad arrangement, based on which windows have an active input signal or graphic. When a signal is detected or removed from an input, the window layout automatically adjusts to accommodate the new source palette.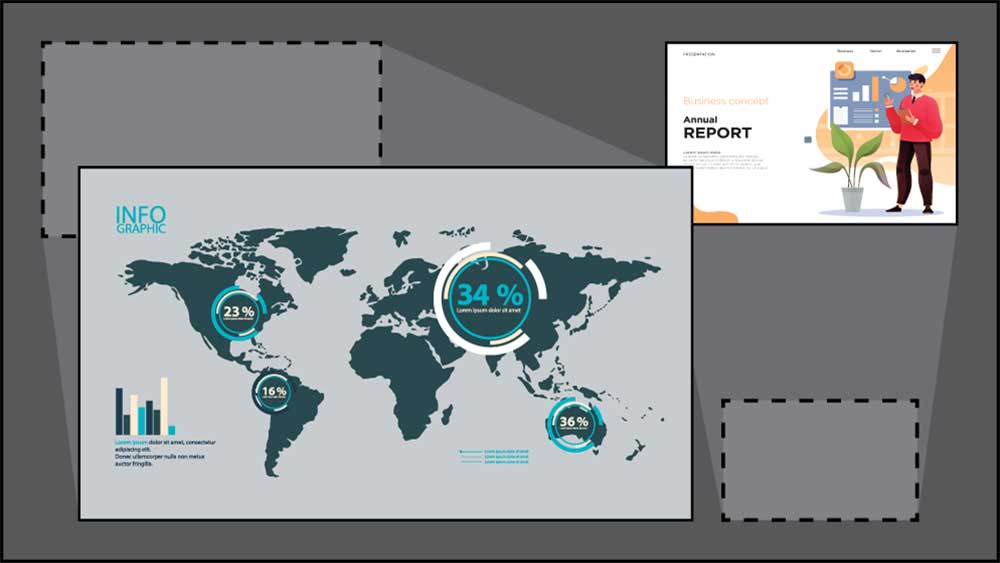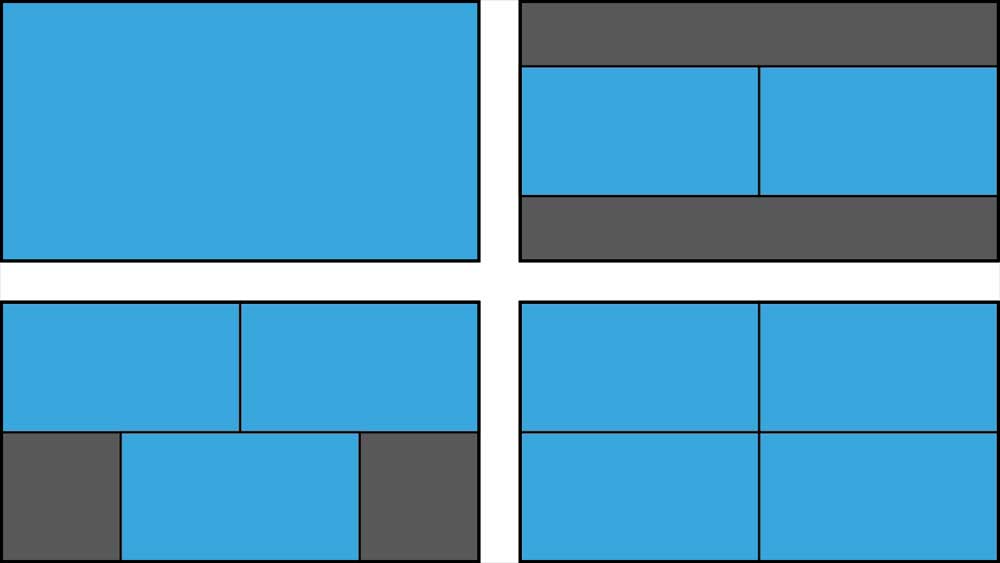 Output Extension
The MGP 641 xi features integrated DTP3 twisted pair connectivity which supports uncompressed 4K/60 4:4:4 signal extension up to 330' (100 m) over a shielded CAT 6A cable when paired with DTP3 endpoints. In addition, the MGP 641 xi is configurable to work with all Extron XTP II CrossPoint modular matrix switchers, as well as HDBaseT-enabled displays.

Audio De-embedding
In many professional AV installations, audio quality is just as important as video performance. The MGP 641 xi is built for easy accessibility and flexible processing of audio signals. Audio that is present in the video output can be extended over the DTP3 output or extracted as balanced or unbalanced stereo audio for additional processing or amplification.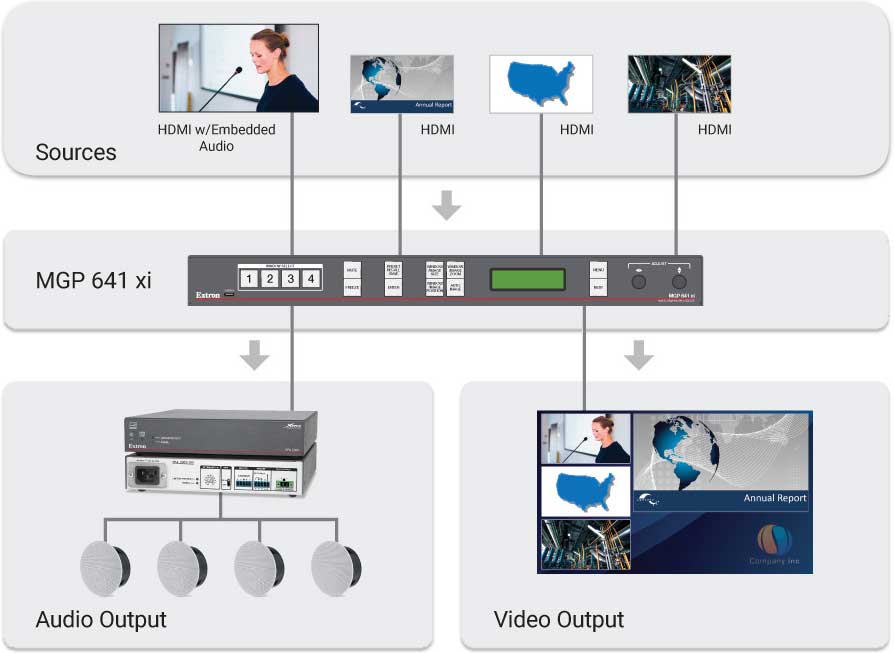 Configuration and Control
For flexible configuration and control of the MGP 641 xi, Extron offers a user-friendly software application. Videowall Configuration Software - VCS facilitates quick and easy system setup and operation. Built in Web pages enable use of a standard browser for device monitoring and troubleshooting over an intuitive Web interface. In addition, local USB control allows users to easily adjust the size and position of windows with a connected mouse or touch screen display.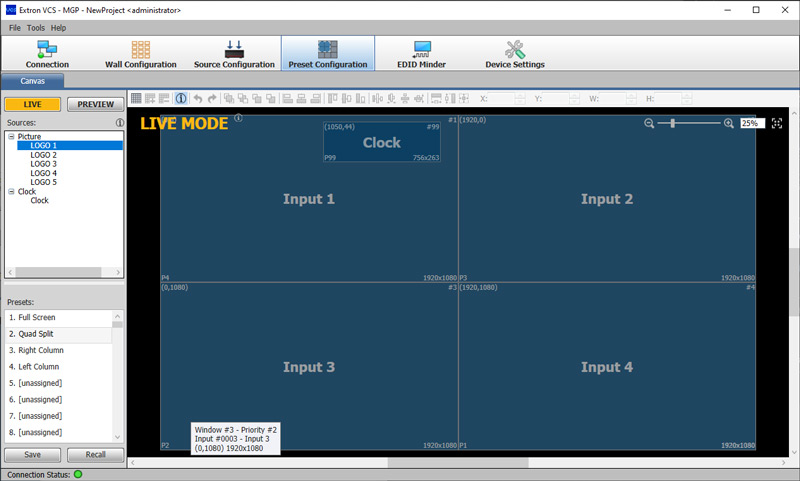 MGP 641 xi Features

Display content from up to four sources on a single screen

Image freeze and window mute control

128 presets for multiple window configurations

Fully customizable window layouts

User-friendly interface

Seamless presentation of signals sourced from upstream devices

Logo image keying and display

Live annotation capabilities with Extron LinkLicense
Stereo audio de-embedding

Ethernet monitoring and control

Adjust window size and position with a USB touch screen display or mouse

Capture, store, and recall images to internal memory, a removable USB flash drive, or a network location

HDMI 2.0 and DTP3 outputs

Custom output resolutions

HDMI 2.0 background input

Dynamic input detection

HDMI 2.0 inputs

12G-SDI inputs for MGP 641 xi SDI model only

Internal Extron Everlast™ Power Supply