Graphical User Interface Design Resources
Many years prior to launching its TouchLink® Touchpanels, Extron developed user interface designs for the MediaLink® controller family. Extron product engineers and developers concentrated on control panel layouts using consistent, familiar, and intuitive designs suitable for a variety of environments. Today, Extron continues to evolve user interface design with our TouchLink family of Touchpanels. The resources on this page will help you meet your customers' expectations of interface designs that balance function, style, and ease-of-use.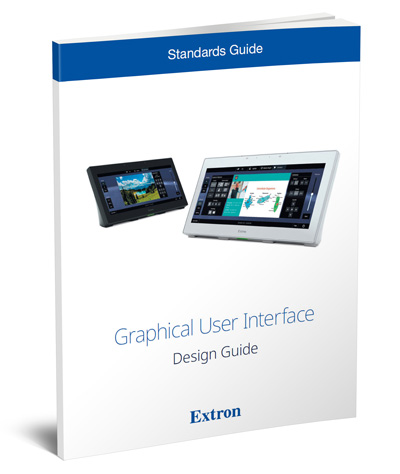 Extron Guide to Graphical User Interface Design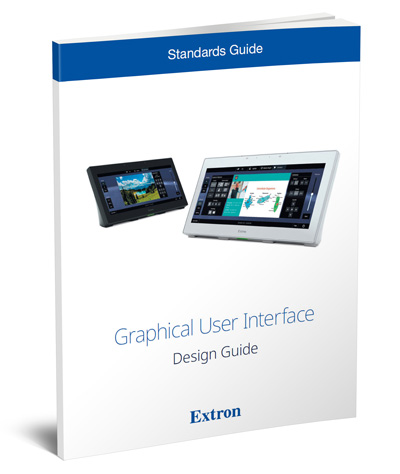 This Guide is written to be easily understood by system designers with user interface design experience, and by those wanting to be educated about proper interface design. Topics range from user interface guidelines - including information mapping, color considerations, ergonomics, font choice, and many others. A valuable reference for experienced layout designers, the Standards Guide is also appropriate for those who wish to learn the latest concepts and best practices of layout principles, design fundamentals, and layout standards.
Graphical User Interface Design Guide
24.5 MB

Extron TouchLink Design Themes Reference Guide

This Guide pulls together the elements discussed in the Extron Guide to Graphical User Interface Design, and presents clear guidance on using Extron Resource Kits and Templates to create effective user interfaces.
Extron TouchLink Design Themes Reference Guide
4.9 MB