Discover the best solutions for your government spaces.
Command & Control
AV Systems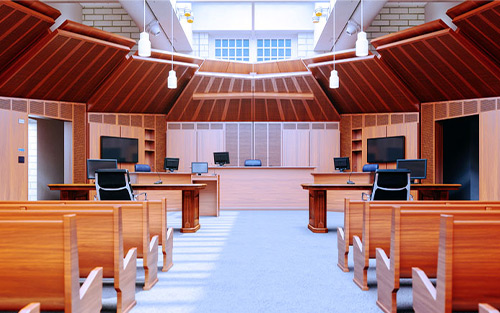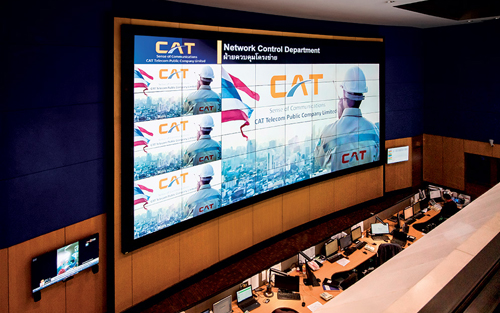 Case Studies
Technology for Government Spaces
Government agencies at all levels depend on Extron products and technologies to provide high performance, reliable, secure solutions for diverse public sector applications that include citizen engagement, command and control, emergency response, collaboration, training, and more. Our AV switching, distribution, and control products deliver important and often critical video and audio that facilitates government functions in so many ways: streaming city council meetings to the public; displaying infrastructure status to water, gas, and electric utility control room operators; monitoring traffic conditions on heavily traveled roadways; keeping national command authorities on top of emergencies by displaying time-sensitive information in Ops Centers and Situation Rooms; and that's just the start.
Wherever situational awareness is key to making accurate decisions, you'll find Extron technologies at work presenting a clear picture to front-line operators. We've earned our position as a preferred supplier of AV solutions to the government sector by delivering high performance and exceptional value.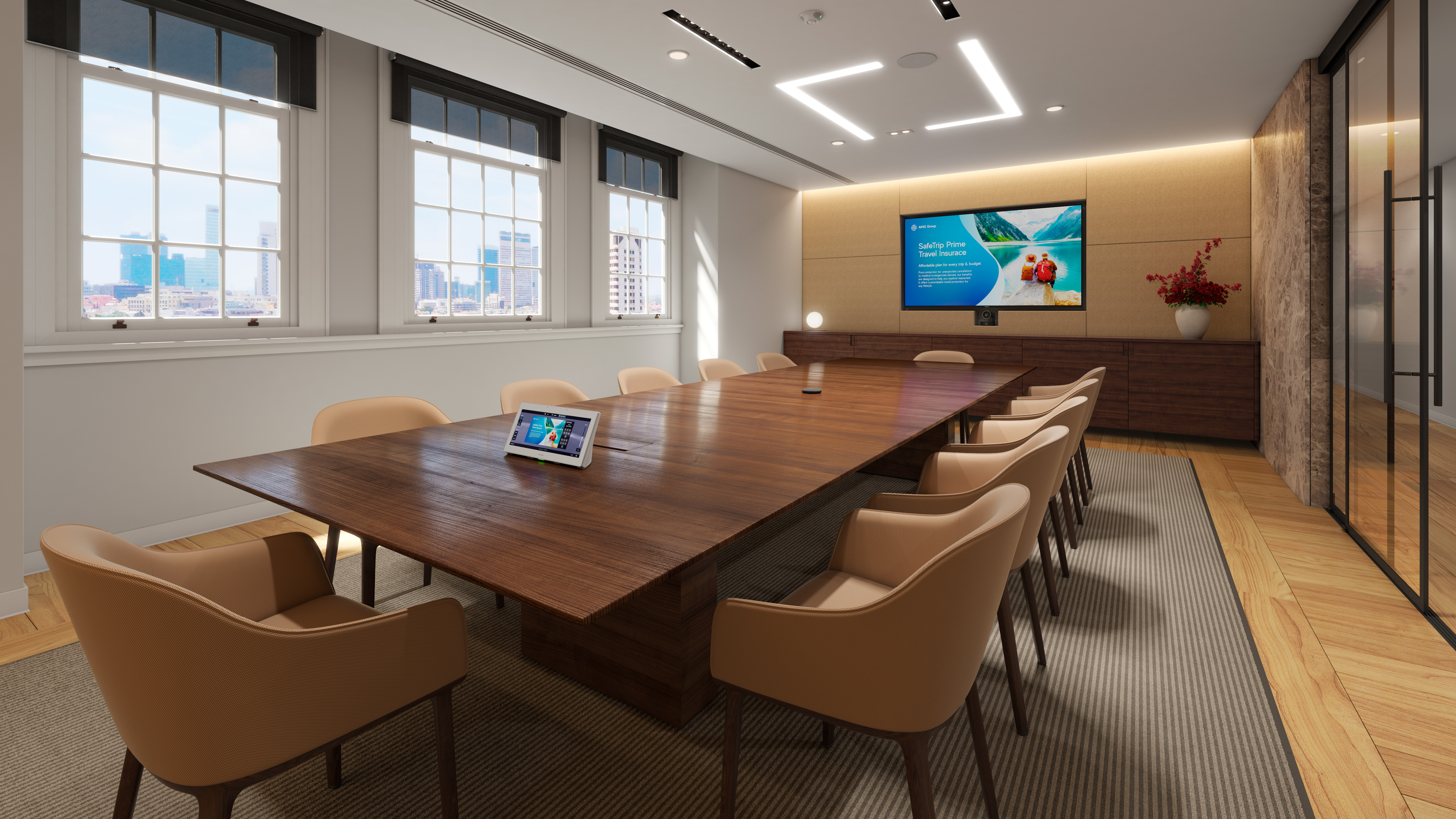 Control and Automation
Our AV system control and automation solutions are scalable to support systems of any size and complexity. Our thoughtfully designed and intuitive AV control interfaces take the guesswork out of AV control and give users confidence that they can walk into any room and immediately get down to business. Extron automation systems, occupancy sensors and Extron Room Scheduling work in the background to prepare rooms by turning on lights, lowering shades, and powering up presentation systems. When the meeting is done, users can walk out of the room and know that same automations work in reverse and even alert the maintenance crew that the room needs cleaning.
Room Scheduling
Extron Room Scheduling Panels simplify the experience of finding and booking a collaboration space. Sleek touchpanels that mount on a wall or glass are available in a variety of sizes. Users can view a room's schedule or make reservations directly on the touchpanel or from any device that connects to the company's calendar application, such as Microsoft® Exchange®, Office 365®, or Google® Calendar™.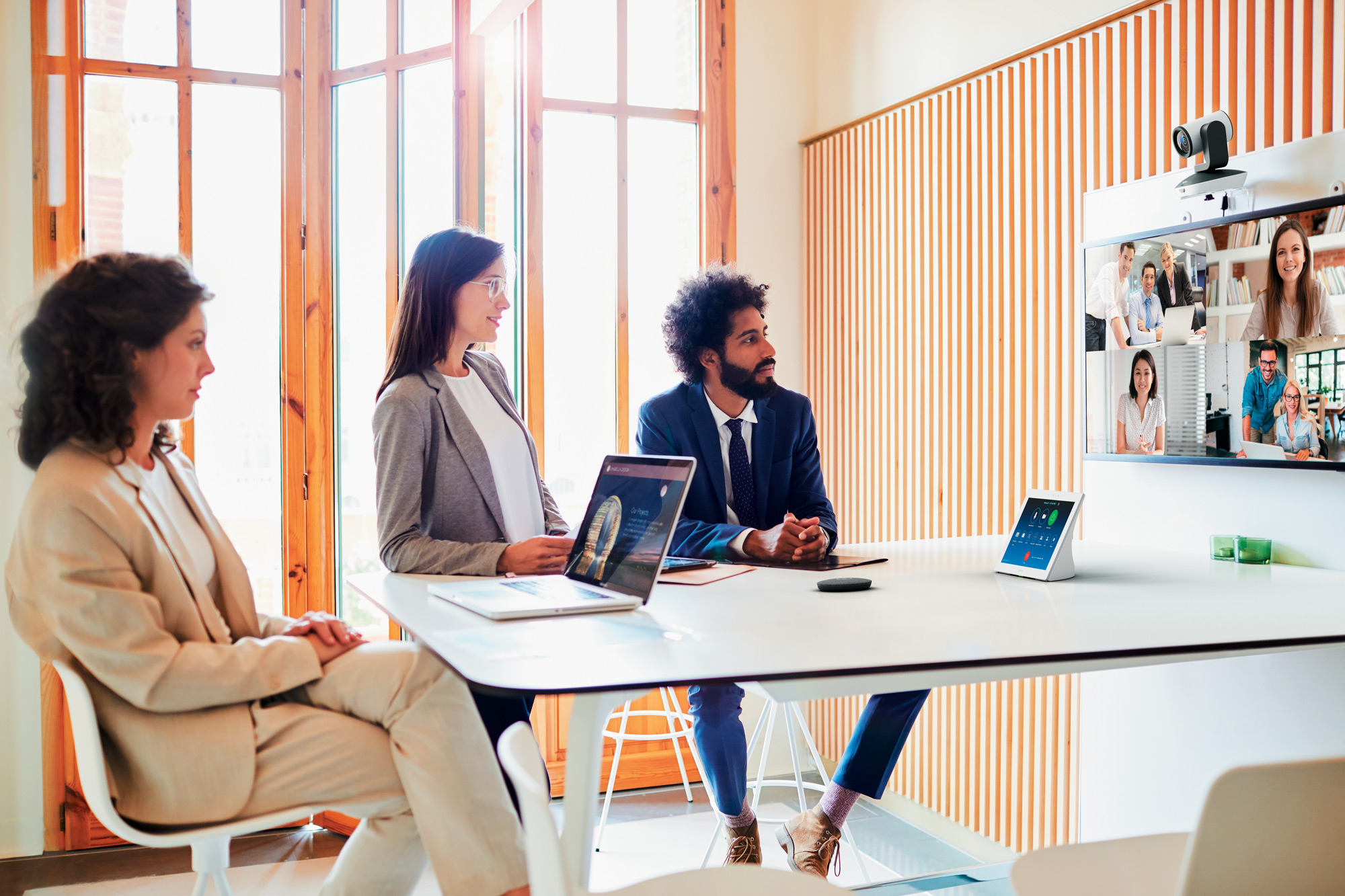 Collaboration and UC Integration
Organizations are continually rethinking how to best leverage space and technology to enable their workforce to collaborate. Today's knowledge workers and students expect to be able to work together in small groups, participate in conference calls, connect via video chat, and share content from their laptop, tablet, or phone. These modern workforce expectations remain the same for both local and offsite employees.
Extron collaboration technology supports the modern workspace by creating meeting rooms that are easy to use, schedule, and manage remotely. In addition, we have the system design experience, customer support, and enterprise software solutions to help ensure your success. Whether designing a large conference room, a training room, or smaller huddle spaces, it's critical to provide the right communication and collaboration technology to simplify and enhance meetings.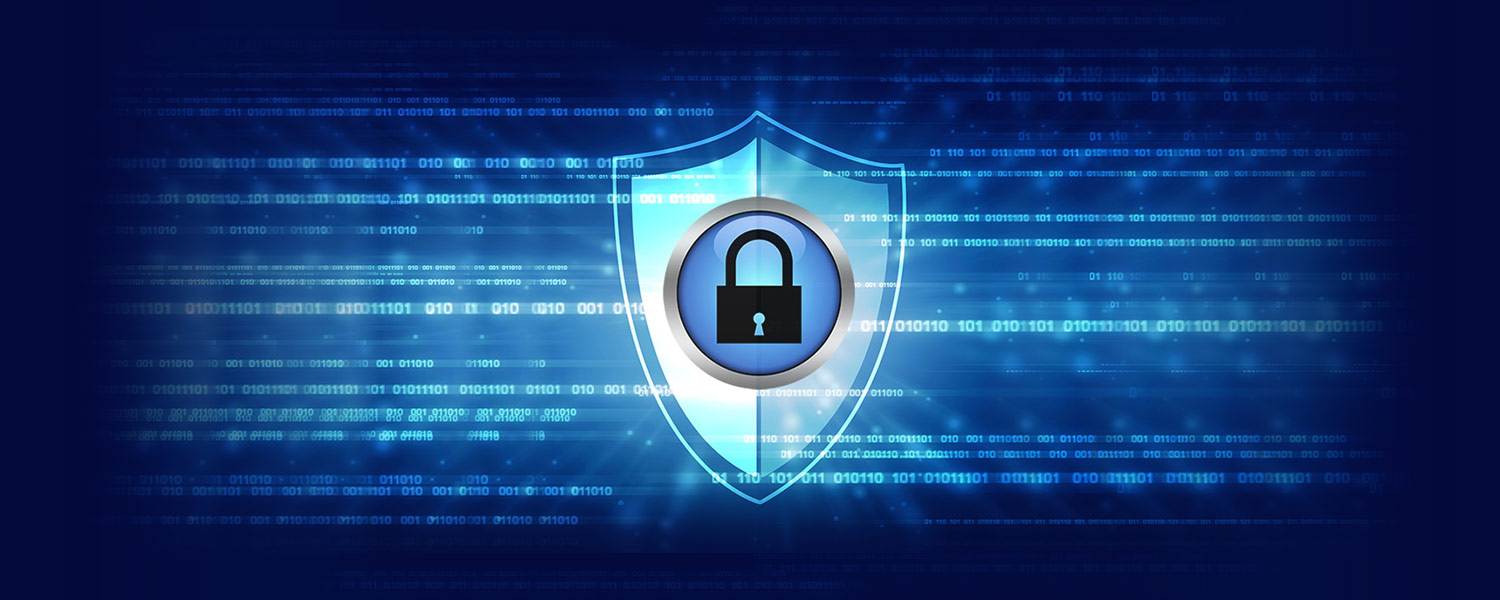 Security
At Extron, security is never an afterthought. Our products are secure by design and we are steadfastly committed to making our hardware and software technologies the most secure in the industry. We focus on security in the same way we do other technologies, always pursuing improvement and innovation. Our approach is unique in that, unlike other manufacturers, security is built into our technologies, not just bolted on.
Professional AV Services
Extron is committed to ensuring that every AV system enabled by our technologies functions properly and fully meets design specifications and customer expectations. Our expert team of system design engineers, all of whom have decades of experience, are only a phone call or an email away. We're not satisfied until everyone with a vested interest in the success of the system is satisfied. To that end, we provide the most comprehensive system design assistance, post-installation commissioning services, and network technologies support in the industry.
System Design Services
Design assistance is a valuable, ongoing service that helps ensure your AV systems are optimized to your specific needs. It can start during the initial phase of a project, where a system specialist works with you to choose the specific Extron products for your system, but it doesn't stop there. Your design specialist works closely with you, long term, whenever you need AV system design help. Having a professional system designer as part of your AV resource team can streamline projects and provide peace of mind for today and tomorrow.
System Commissioning
Our System Commissioning service provides comprehensive, post-installation analysis, testing, and verification to ensure your AV system is working exactly as it should be. Our system design engineers take a deep dive into system settings, optimizing dozens of audio, video, and control settings. They also run a point-to point physical analysis of your AV with every button pressed, every connection checked, and every signal path verified.
Network Support Group
Our Network Technologies Support Group brings together an unparalleled team of senior AV engineers that specialize in Enterprise IT Network Management. With certifications such as CCIE and CCNP from Cisco and other infrastructure vendors, our team is here to assist you from pre-sales conceptual design to post-sale commissioning, ensuring that your AV over IP deployment meets your every expectation.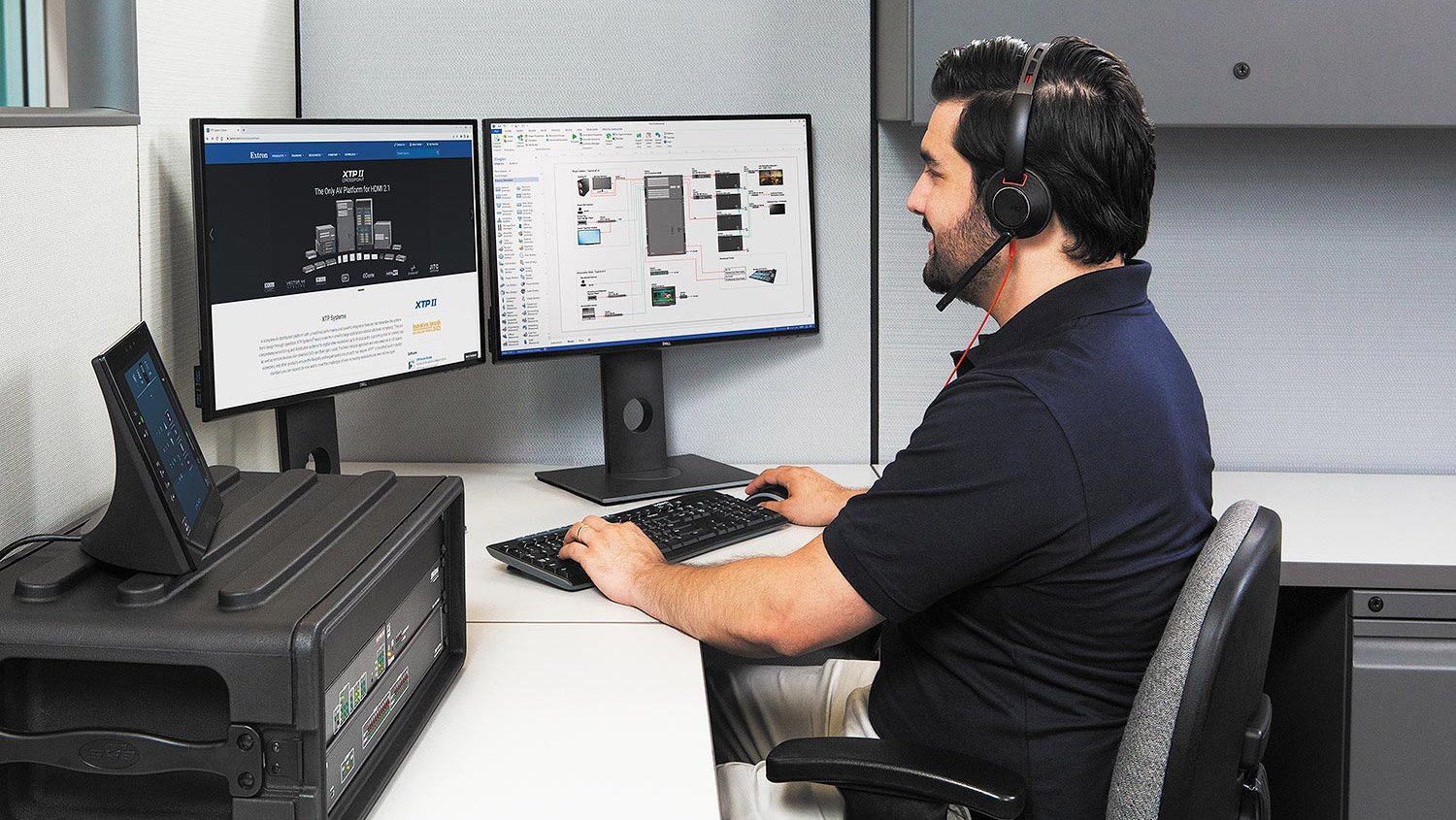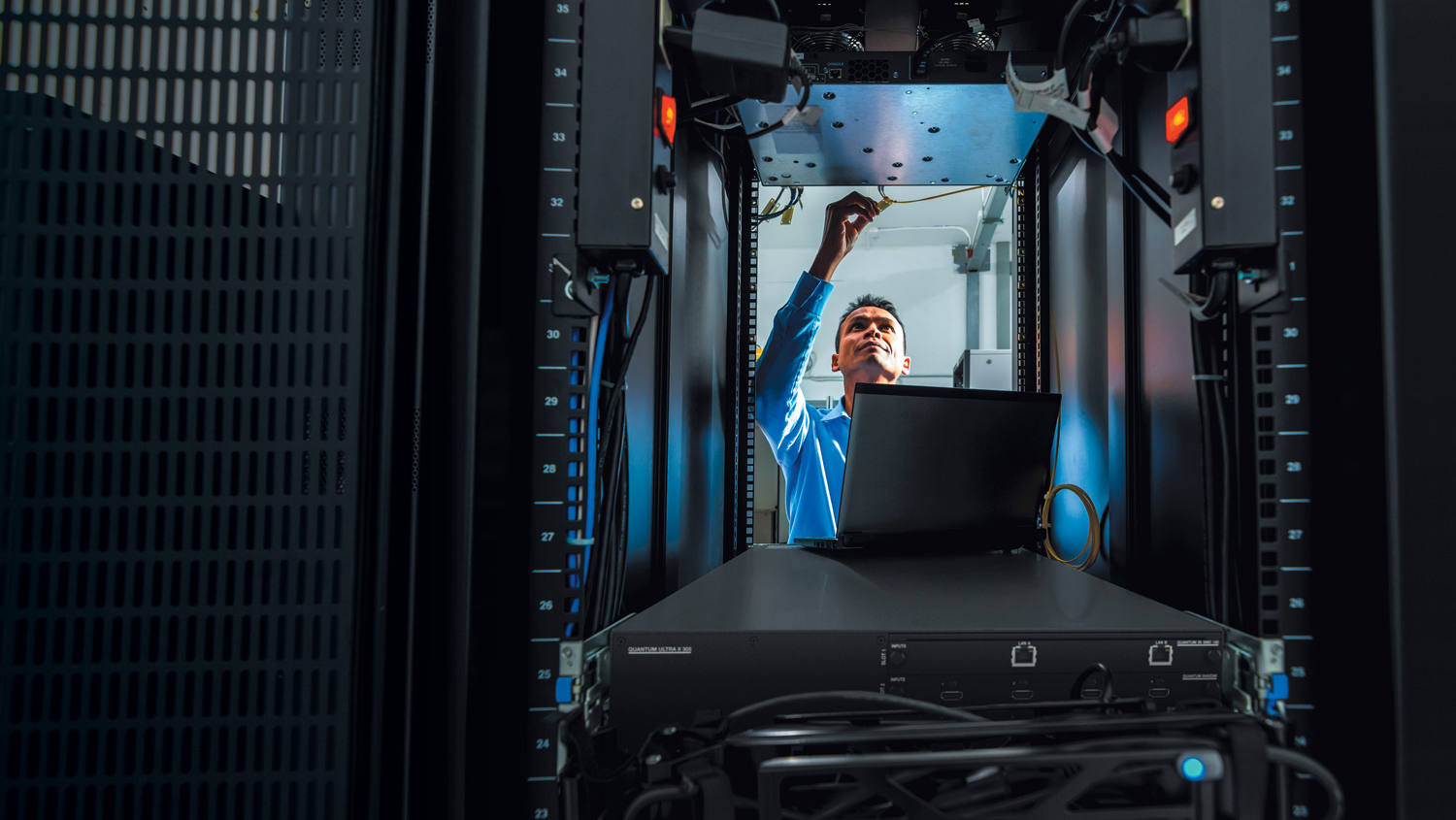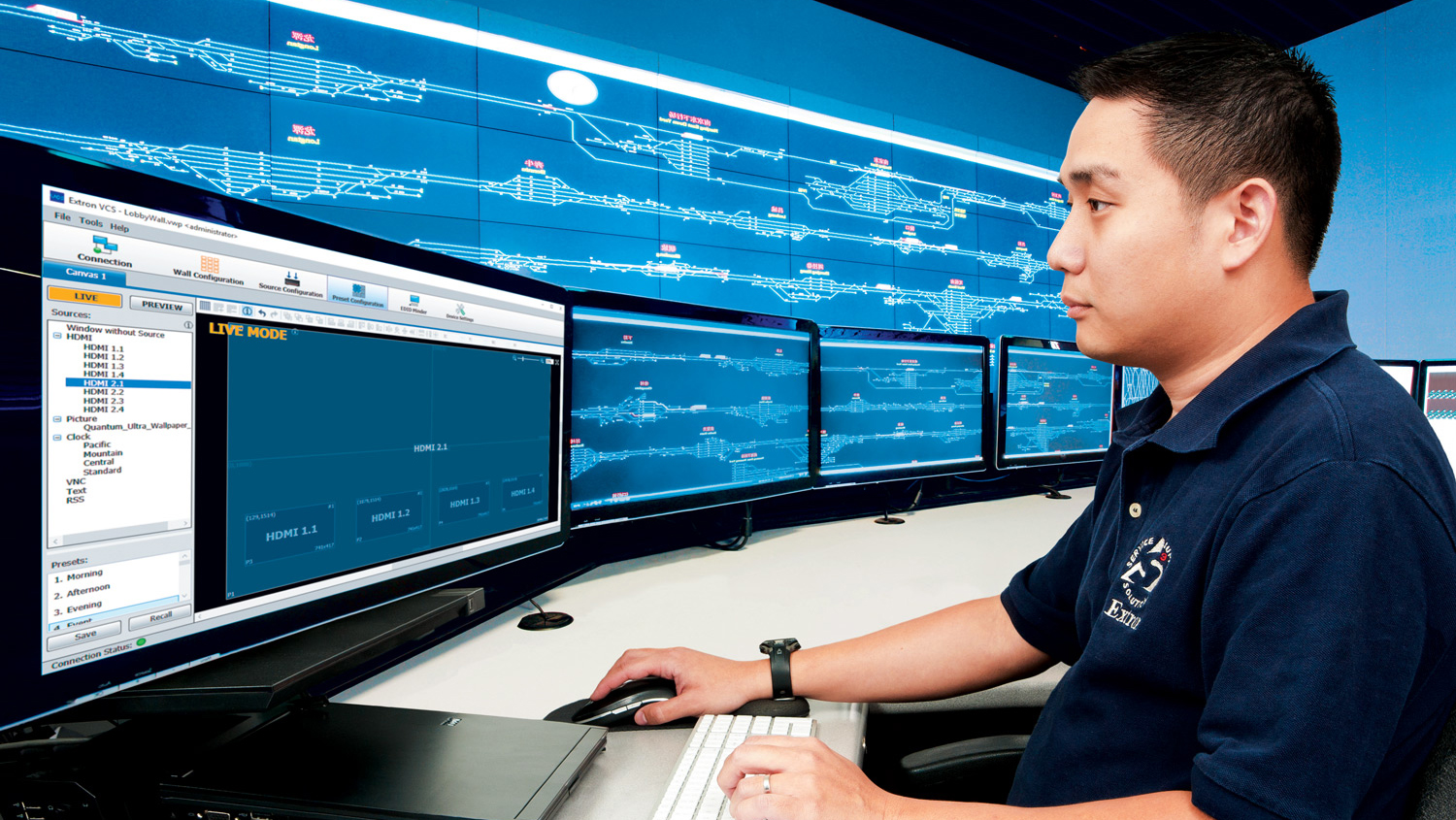 Global Support
With offices around the globe, Extron is able to provide dedicated, full-service support to customers worldwide. Extron's global presence means that we are here for you, wherever you are.
View Extron Worldwide Office Locations