Looking to Up Your Esports Game?
We've Got the Products and Expertise You Need.
Esports competition continues to enjoy increased popularity and rapid adoption professionally and at both K-12 and collegiate levels. According to the National Association of Collegiate Esports, more than 260 U.S. colleges have launched esports programs at the varsity level and are offering an average of $16 million per year in scholarships.
Like traditional sports, esports fosters teamwork, communication, and problem solving. In education, schools and universities are incorporating gaming into their curriculum and extracurricular activities enabling participants to develop important skills that can be applied in both personal and professional contexts.
The unique performance needs of esports facilities requires a broad level of knowledge and expertise to ensure the AV system provides a good experience for players and spectators alike. Even if you're starting completely from scratch, don't feel overwhelmed. We are esports experts.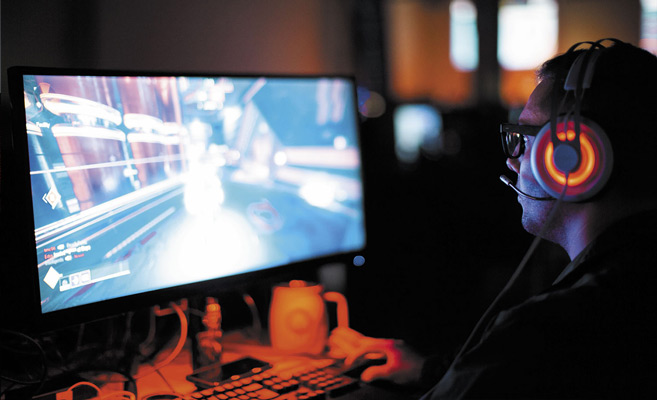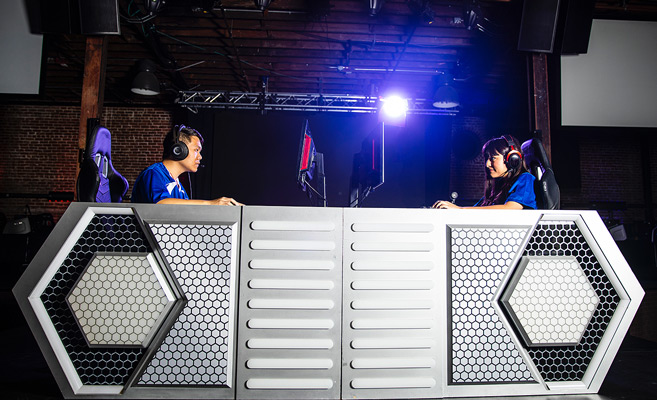 Egaming versus Esports
Recreational
Esports originates from Egaming. The roots of Egaming can be traced back many years to the earliest offering of video games. You are a "gamer" if you play single or multiplayer video games of any sort on devices such as phones, consoles, or computers. The act of playing is called "gaming". The difference between Egaming and esports is easy to understand; think recreational gaming versus competitive gaming for prizes and recognition. It is like playing sports with friends versus playing professionally.
Esports
Some of the most popular Egaming platforms have become part of the esports ecosystem. Esports is played at club levels with leagues. Tournaments and championships often involve monetary awards. These matches consist of individuals or teams playing against each other. This can take place directly in game or indirectly against individual times and scores. Popular tournaments around the world are played in large stadiums and arenas and are set up just like a basketball game or a large concert with local audience sizes up to 30,000 people.
Growth and Market Potential
Competitive video game events date back to the 1970's. Esports went mainstream in 1980 with Atari's Space Invaders Championship comprising of 10,000 participants. The esports industry has experienced and enjoyed exponential growth ever since. The global esports market size was valued at $1.1 billion USD in 2019 and is expected to expand at a CAGR - compound annual growth rate of 24.4% through 2027. This market features dedicated tradeshows that are put on and attended by many of the electronics' industry tech giants. Esports enjoys hundreds of community-based web sites for news and live streaming. It caters to approximately 335 million players and viewers. Esports is driven by the larger Egaming industry, which is estimated to be valued at $93 billion USD. Ongoing discussions are taking place for esports inclusion in the 2024 Olympics.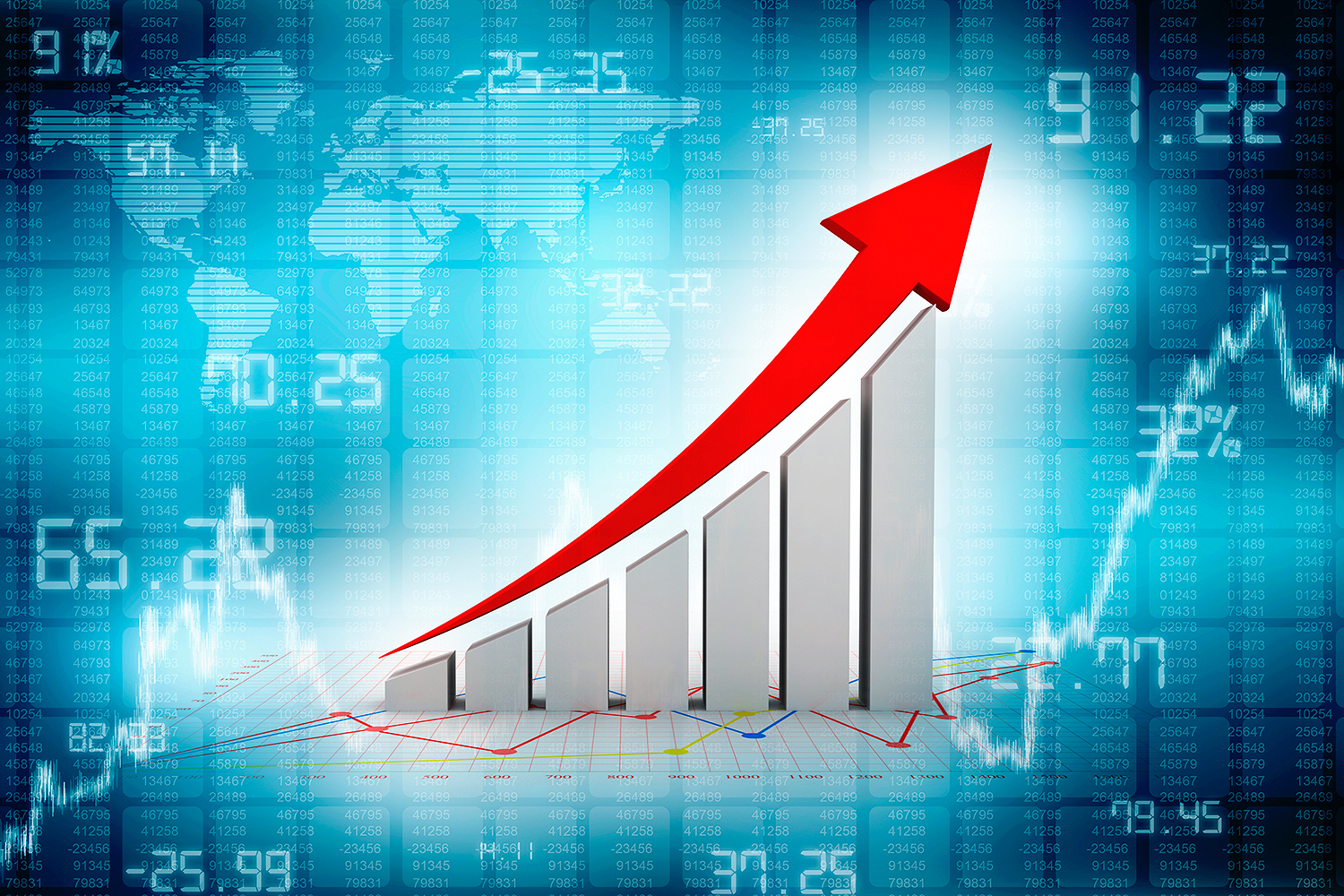 Rapid growth continues across private, education, and live event sectors. Competition and multipurpose esports arenas are becoming part of the landscape in many cities throughout the United States. These venues offer general gaming for the public and are also used for tournaments. In many cases, repurposing of existing facilities is taking place. For example, movie theaters are finding new life by transforming into esports venues. Fans can watch major tournaments and participate in local competitions.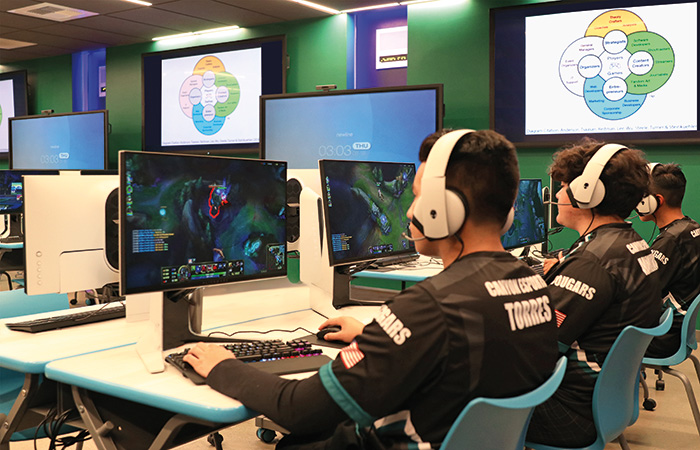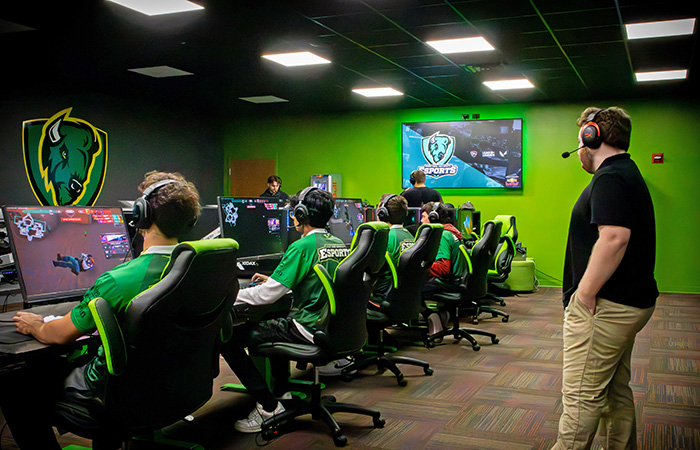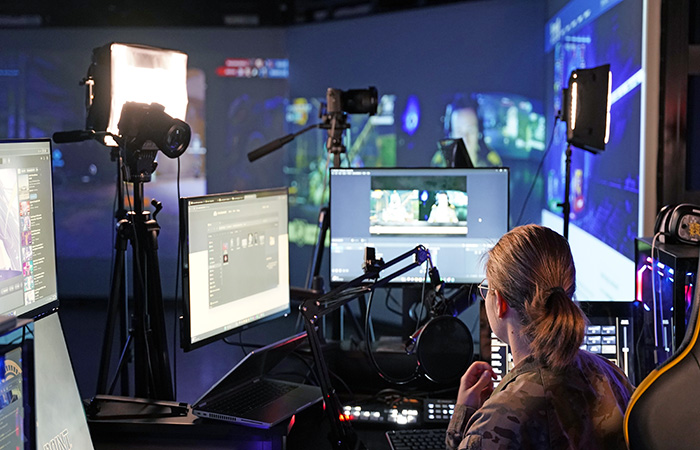 Participants and Roles
The esports ecosystem is vast. As with any large industry, it is comprised of many supporting groups and disciplines. These include game developers with their own sales and marketing teams. Recruiters, agents, sponsors, and PR managers are also highly involved in daily management activities with continued industry growth in mind.
The main cast of characters associated to competitions include the following:
Players - Players engage amongst teammates, work with the manager, coaches and analysts, and may fly all over the world for competitions. Pro gamers take part in sponsor or partner initiatives, journalist interviews and fan meet and greets, as outlined in their contracts.
Coaches - Coaches work closely with the players, to motivate them, identify their strengths and weaknesses and make sure they are playing at their best. They develop strategies and analyze opponents in order to win as many matches – and tournaments – as possible.
Analysts - Analysts translate information into stats and strategies. They provide information to a team, tournament provider, broadcaster, or game developer. Team analysts work with coaches. Sometimes, the coach and analyst are one in the same.
Admins and Referees – Admins and referees record the outcome of matches, make sure that the players are sticking to the rules, and hand out penalties if any are broken.
Shoutcasters - A shoutcaster is the esports name for commentator. They speak over the action to inform and entertain the viewer. Casters require deep understanding of the game and teams they are casting. They deliver personality and energy for audience engagement. Caster roles consist of play-by-play casters for running commentary and color casters, who provide supplementary information and comment, usually following a noteworthy moment in a game. Casters usually sit at a desk.
Hosts - Stage hosts usually act as the main presenter of a tournament, introduce teams and often interview players and other experts.
Observers – Observers control the in-game camera for esports broadcasts. They identify key plays, make sure the camera is highlighting the most interesting aspects of the match, and identify replays for highlight reels. Observers work within the production team behind the scenes, closely interacting with casters and the broadcast crew.
Audience – Hardcore fans of esports with deep interest and passion for the game, teams, and individual players. Tournament audiences aren't limited to the physical venue. They cheer locally and view from afar via streamed content delivered over various platforms. It is not uncommon for the local audience to stream a match while physically present.
Organizers and support staff – A diverse group that includes event organizers, managers, and production crew. Event managers are responsible for ensuring a successful tournament. They interact with teams, production, venue management, plus sales and marketing. People in the broadcast and production department are involved in a wide range of activities, from lighting to camera work. They ensure all technical aspects are working correctly, such as the streaming set up and AV system operation. Many esports studios have their own dedicated broadcast/production rooms for staff to work.
Organizations and Affiliations
The esports industry lacks unified governing bodies at all levels, despite its size, popularity, and influence. It is somewhat fragmented with several organizations around the world vying for supremacy. The intellectual property aspect of the games themselves makes it difficult since these interested groups are not in control of the rules and gameplay. Despite this situation, there is common interest and activity by all to further advance the industry. Mergers and partnerships are announced regularly as this market continues to grow and mature.
To date, the US Department of Education does not consider esports a "sport", so it is less regulated than traditional sports. The USCIS – US Citizenship and Immigration Services does recognize qualified players as athletes. It grants visas to individuals in support of tournament play and for those earning money through US companies. This could lead to wider adoption and embracement, especially in the education sector.
Primary associations, alliances, and affiliations:
Global
GEF – Global Esports Federation
Education - Collegiate
NACE – National Association of Collegiate Esports
RSSA – Riot Scholastic Association of America is the governing body for College League of Legends
Education - K12
HSEL – High School Esports League
NFHS - National Federation of State High School Associations
Individuals, pro teams, and educational institutions participate in competition by establishing clubs and joining leagues. There are several gaming platforms catering at various levels for tournament play, such as Battlefy, Toornament, Tespa, PlayVS, and others. Many will partner with game publishers to pull data from matches for performance tracking of individual players.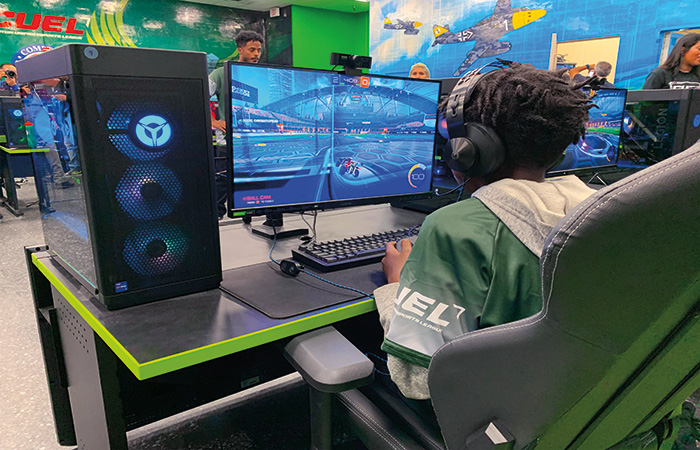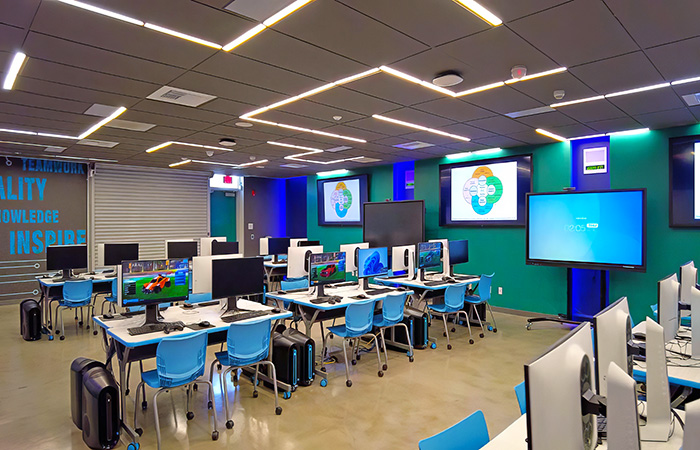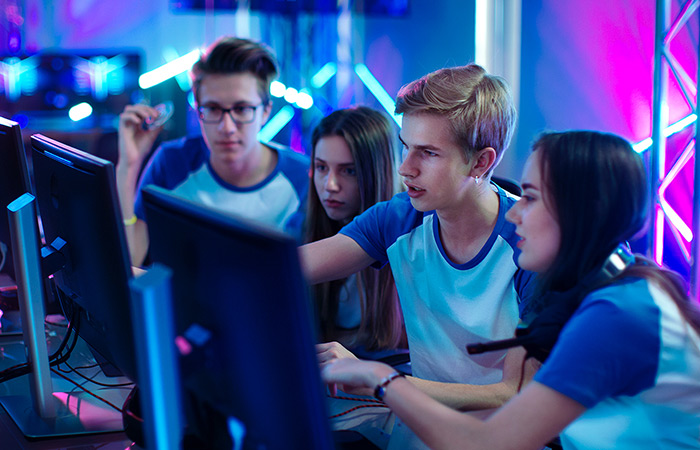 Esports in Education
Esports requires a tremendous amount of critical thinking, collaboration, and creativity from players to achieve and sustain success. With easy access and a low cost to entry, esports reaches beyond traditional sports in education to create an all-inclusive environment that breaks barriers. Engaged students perform better in school. Esports has the unique ability to appeal to and engage a wider audience. For many students, esports is the first time they've participated in a coached, athletic activity. Educators are realizing that like traditional sports, esports fosters teamwork, communication, and problem solving.
Esports Benefits:
Sense of Community and Leadership
Character Development
Scholarship Opportunities
Embodies ISTE Standards
Increase Achievement and Accountability
STEM Engagement
More than 260 colleges and universities have introduced varsity esports programs. Colleges actively recruit gamers for their esports teams, courting them with substantial scholarships. High schools, and soon middle schools, are also incorporating gaming clubs on campus with nearly 20 states offering formal esports teams.
Most high schools don't include their esports teams under athletics, instead considering these clubs as academic activity. By playing games, K-12 students gain important skills that prepare them for college and career. At the club level, students are peer coaches, graphic designers, fundraisers and game strategists — roles that build career competencies. Esports presents professional opportunities, such as esports marketing, business management and game development.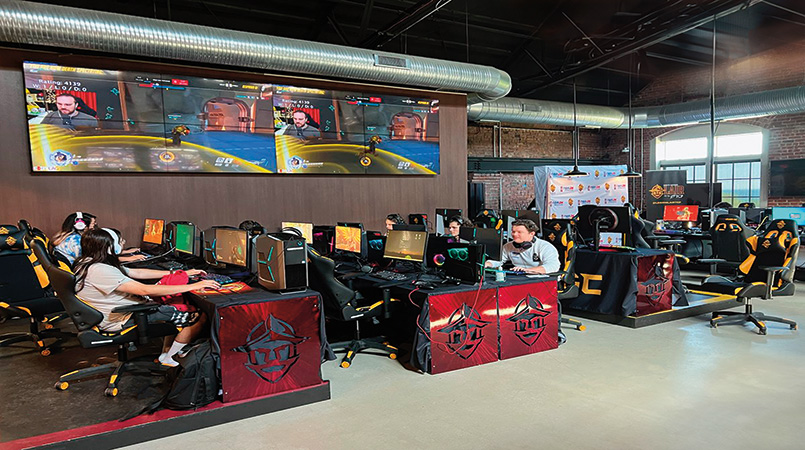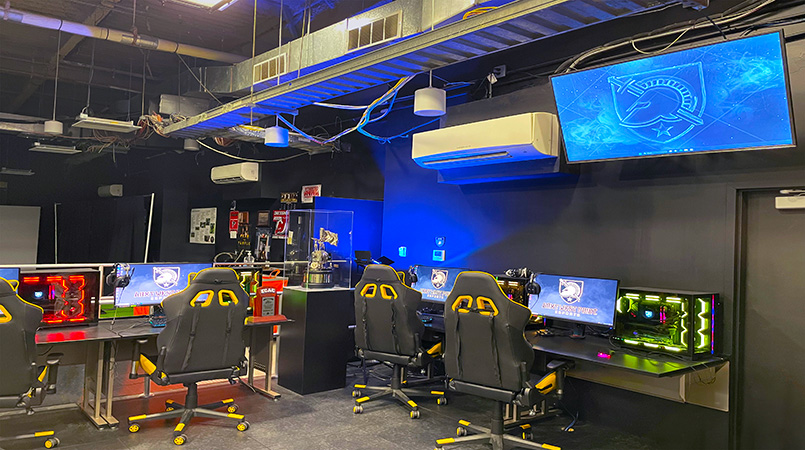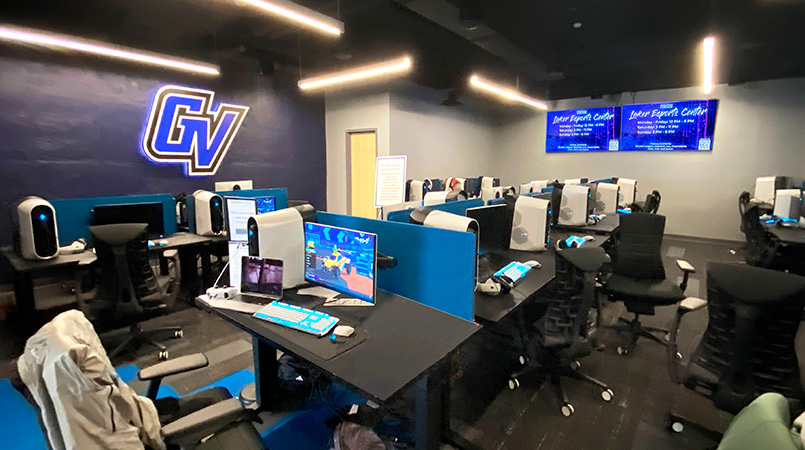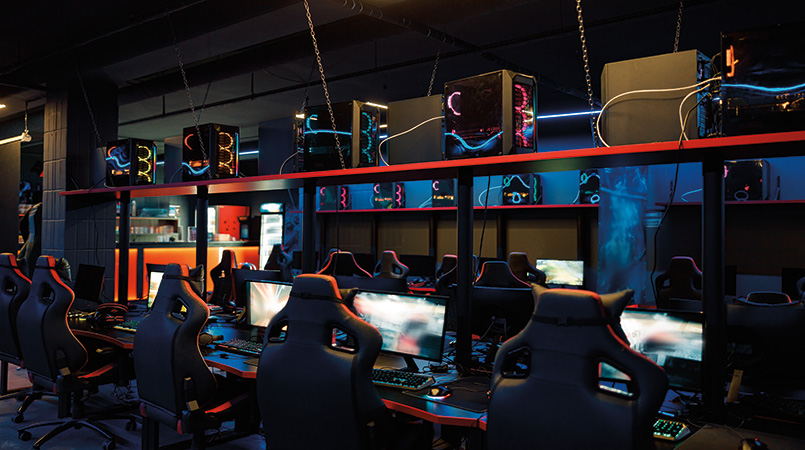 Esports Systems
Esports setups vary in scale and capability, incorporating several AV technologies and specific IT network requirements. They incorporate powerful gaming PCs or consoles, such as PlayStation® and Xbox®, running high resolution graphics at high frame rates. Supporting facilities are unique in design, often built to suit the needs and specifications of the game, or games, that the organization has chosen for competition.
Like traditional sports, team size along with player positions and responsibilities depend upon the game being played. Competition usually takes place in 1v1, 3v3, 4v4, 5v5, and 6v6 formats with backups also included on team rosters. There are four main genres in terms of game types. First, strategy games, which include MOBA – multiplayer online battle arena and RTS – real-time strategy. The other popular genres include FPS - first-person shooter, sports games, and lastly fighting games.
General Gaming Centers
Game Labs
Practice Facilities
Multipurpose Spaces
University Competition Rooms
Esports Arenas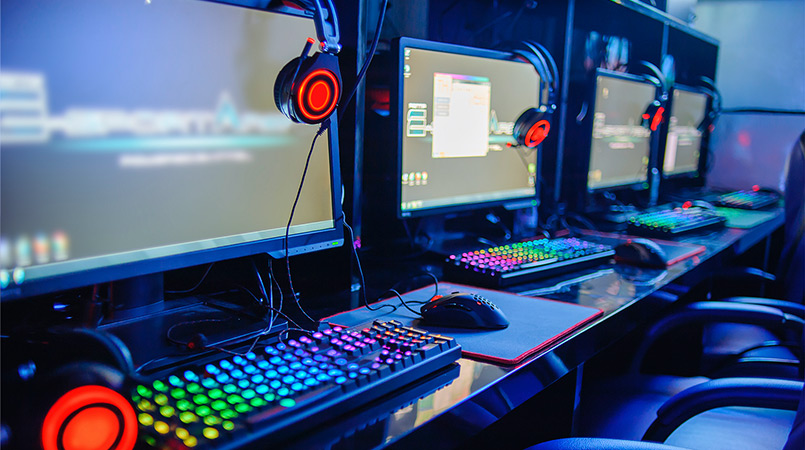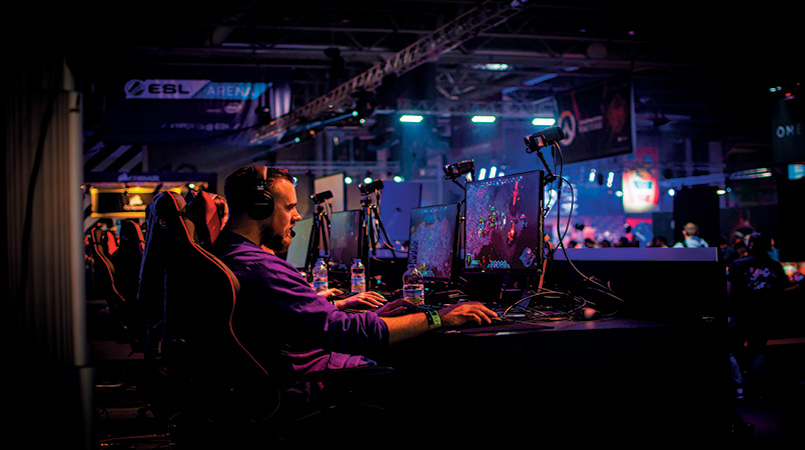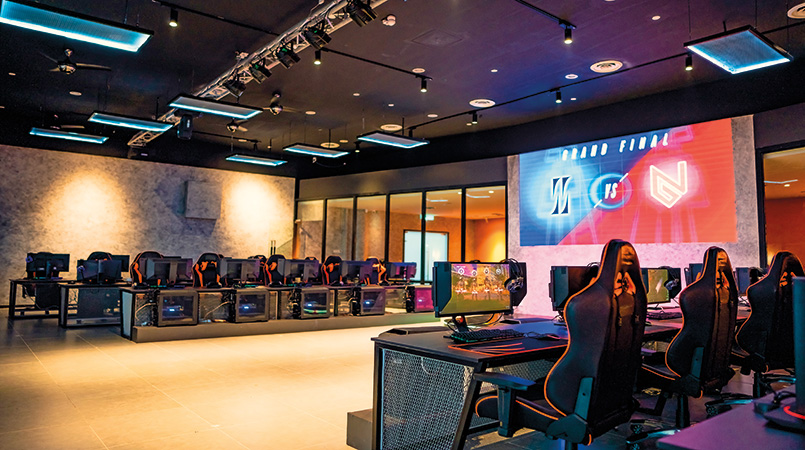 Equipment and Requirements
Esports systems are comprised of specialized equipment that must meet strict requirements to qualify for use in tournaments.
Player Stations – Keeping the gameplay pure for the player is the main priority. High performance PCs and displays are mostly used in tournament play, and every edge they provide should be maintained. The player input should register from point of entry to display with zero lag and latency. Compromises in this area could mean the difference between winning and losing. This is not as critical for the viewing audience. In fact, it is not uncommon for delay to be inserted at varying levels for both local and remote audiences.

Networking - The network needs of an esports venue are vastly different from those of a typical office. It must have high-speed broadband internet that is strong enough to support the digital action of all the gamers playing in one place at one time. Slow connections will frustrate players and spectators will lose interest quickly—those on-site and streaming from home on Twitch or YouTube.

Increased security is a common priority for a college esports program. Unlike an independent esports business, many colleges have additional firewalls and security checks that may cause latency in popular online games. Or maybe the university only allows computers to be run without administrator privileges. This could cause issues with game patches, firmware updates, and common game management software.
AV Infrastructure – Esports venues are designed to provide an engaging experience for players and fans alike. The spectacle of large tournaments and championships often rival that seen at professional sporting events and concerts. The infrastructure must be robust enough to accommodate all of the signals sent throughout the facility. Signal transport technologies include copper, fiber and streaming. It is best practice to maintain unaltered, end-to-end signal paths.

Streaming/Broadcasting - More and more facilities are creating broadcast stations or production rooms for streaming or creating content around their programs and events. Streaming is a huge part of the esports ecosystem with outbound streaming to Twitch, YouTube, and other platforms. Production switchers and high-end cameras are commonly found in esports venues. They are used for support within the venue and serve as broadcast feeds to ESPN, FOX, and other television networks.

Account Establishment – Esports clubs and leagues interact with host service organizations like Twitch, Valve/Steam, Discord, PlayVS, and many others. All participants should have or be set up with accounts for the selected provider prior to entering tournaments and season gameplay.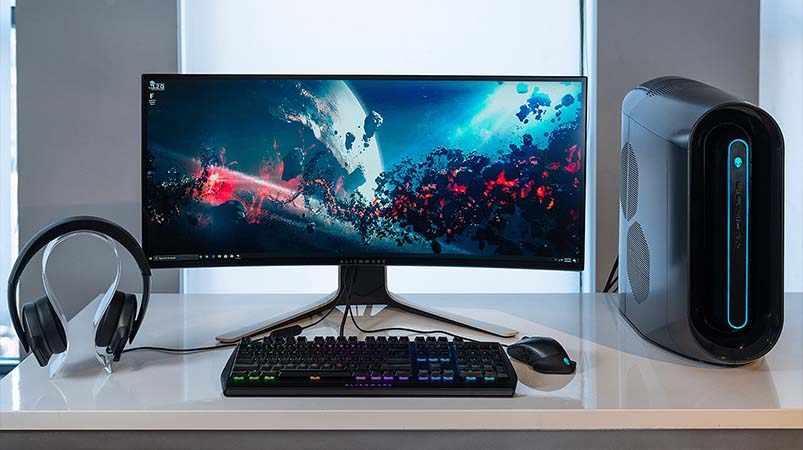 Design Considerations
Esports system design and equipment selection begin once the selected game titles and team size has been determined. This dictates the type and amount of equipment needed for player stations. Typical gaming stations include several items that need to be addressed. The quality or even brand of peripherals will affect perception.
High performance PC
Multi-output graphics card
Keyboard/mouse
Headset
Gaming monitor - 24" to 32"
Microphone
Webcam
High end furniture
The high resolutions and refresh rates involved with esports gameplay requires high performance AV equipment. HDMI 2.0 products with 18 Gbps capability are necessary to accommodate 1080p resolution with 240 Hz refresh, which amounts to a 17.82 Gbps data rate. Detailed performance capabilities should be clearly listed within product specifications. HDMI 2.1 brings 48 Gbps support for higher resolutions and refresh rates. It also includes several features for enhanced game play. These include VRR – Variable Refresh Rates, ALLM – Auto Low Latency Mode, and QFT – Quick Frame Transport.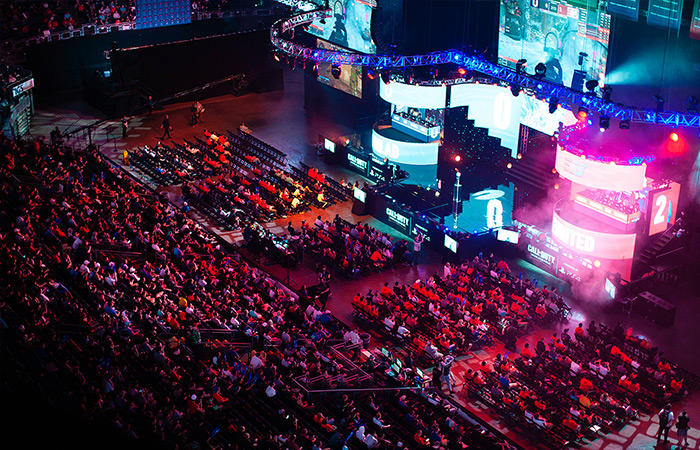 Pro AV in Esports
The growth of esports and many types of supporting venues brings numerous opportunities for designers and integrators. Key markets include colleges, universities and other higher educational institutions with grant availability in this area. Considerable opportunities also exist for K-12 environments and private facilities.
Design, installation, and system support offer areas of possibility. Equipment acquisition presents additional opportunities.
AV switching and distribution
Videowalls and processors
Streaming and recording
Flat panel displays
Projectors and screens
Sound system
Control system
Microphones - fixed and wireless
Network services
Digital signage
Gaming station equipment
Rigging and lighting
Broadcast cameras
Production monitors
Production switchers
PTZ cameras
POV cameras
Furniture
Extron and Esports
The diversity and custom nature of esports systems create unique design approaches. Each system will have varying requirements to address client needs.
Extron offers many technologies and product categories that are ideal for esports environments, including:
Signal extension products that support resolutions up to 8K
Switching and distribution platforms with HDMI, SDI, twisted pair, and fiber optic transport
Ultra-low latency streaming and recording devices for remote viewing and coaching
Signal processing products perform frame rate conversion and include multi-window and videowall processors
Audio solutions include power amplifiers and DSP, many with support for Dante transport
Control systems enable simplified operation and management
Need Design Assistance?
Email us at esports@extron.com for a custom design consultation.
Esports Systems Design Guide