CA 163
The Integration-Friendly Solution for Acoustically

Challenging Spaces

CA 163 Long Throw Column Array Speakers
The CA 163 is an easy-to-install column array speaker designed to combine excellent speech intelligibility, a contemporary aesthetic, and integration-friendly mounting options. Two mounting systems are available to accommodate different room layouts and sizes. The CA 163 PT includes a pan and tilt mount for maximum speaker aiming flexibility, while the CA 163 LP includes a low‑profile mount for minimal protrusion from the wall. Ideal for acoustically challenging environments, it features a focused vertical dispersion that efficiently directs sound to listeners instead of reflective ceilings or floors. Available in black or white, the CA 163 is an integration-friendly solution for ambient environments.
The SMK CA Series wall mounting system is designed for one person to mount the CA 163 to the wall securely. A wall-mounting template is included that makes it quick and easy to accurately position the speaker mounts. Once the mounts are installed, an innovative slot on the rear of the speaker easily allows it to slide up and down to the desired height.
Integration-Friendly Mounting Systems
To accommodate various speaker aiming and placement requirements, the CA 163 speaker offers two options for mounting: The SMK PT CA Mounting System provides up to 130° pan and 15° tilt, while the low-profile SMK LP CA Mounting System provides up to 5° tilt. Both mounting options are available in black or white finish, both paintable.
Pan and Tilt Mount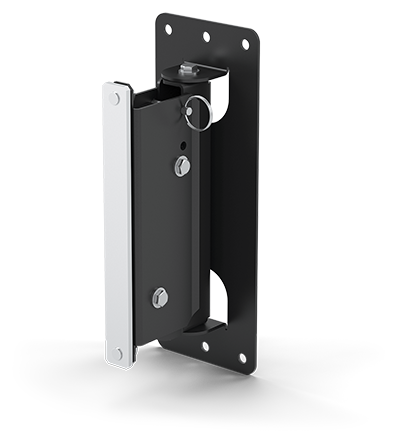 Pan and Tilt Wall Mounting System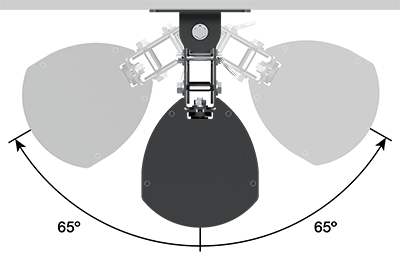 Up to 130° of Pan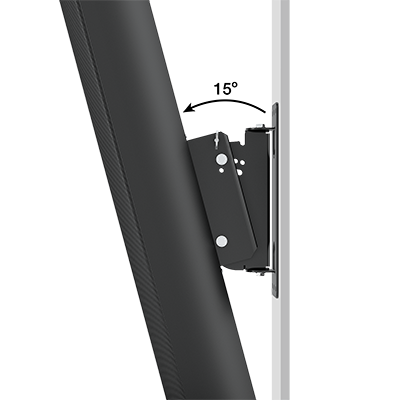 Up to 15° of Tilt
Low-Profile Mount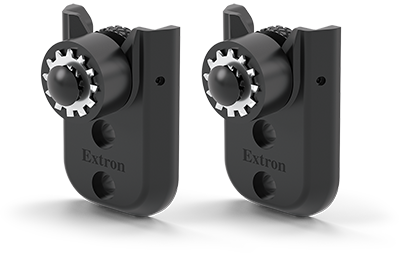 Low-Profile Wall Mounting System

0° Position
Under 6" (152 mm) Depth

Adjustable Position at 2.5° or 5°

Features
Dispersion

Focused vertical dispersion with wide horizontal dispersion for acoustically challenging spaces

Power

240 watts continuous pink noise
480 watts continuous program

Frequency Range

105 Hz to 20 kHz
Within the dispersion pattern

Matched Drivers

Provides exceptional audio quality and superior dispersion pattern control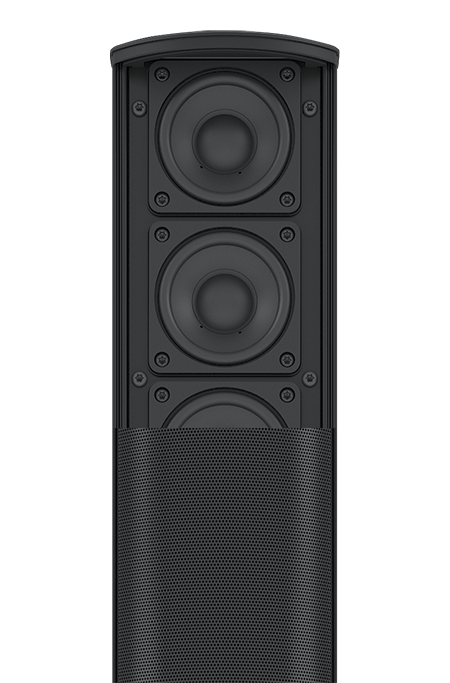 High and Low Impedance Models

8 ohm direct operation
Transformerless 70/100 volt operation

Choice of Included Mounting System

Pan and Tilt package, with up to 130° pan and 15° tilt
Low-Profile package, with up to 5° tilt

Durable Aluminum Enclosure

Powder-coated finish resists scratches and abrasions

Available in black or white

Black: RAL 9011 - chassis, RAL 9017 - endcaps and grille
White: RAL 9003 - chassis, endcaps and grille
Application Diagram
In this lecture hall, a pair of CA 163 Long Throw Column Array speakers are positioned at the front of the room and are supported by a pair of ceiling-mounted SF 8CT SUB In-Ceiling Subwoofers for program playback that requires extra bass impact. Audio sources are routed into a DMP 128 FlexPlus C V AT Digital Matrix Processor via Dante, where they are processed for optimal quality or may be routed to additional equipment. An XPA U 2004 FX Four Channel Configurable Output amplifier is used to drive both CA 163 speakers as well as the two subwoofers. This system illustrates how an aesthetically unobtrusive system can be designed with minimal use of space.