Solutions for HyFlex Learning
Create Flexible HyFlex Learning Spaces
We Can Help Ensure You're Ready -
Now and in the Future
Extron has the AV products and design expertise to help educators deal with teaching challenges, both immediate and long term. There has never been a better time to acquire or upgrade the AV teaching tools you need to reach students to achieve their full potential - wherever they are.
The HyFlex model enriches the learning experience so that students can participate live in-person or remote through visual communications, and it enables on-demand content delivery from any device. Today, having such options improves learning outcomes, with a consistent learning experience whether live or on-demand.
HyFlex-enabled learning spaces can be designed and constructed by adding capabilities to a space over time, including support for videoconferencing, recording and streaming, and integrating AV sources with software conferencing codecs.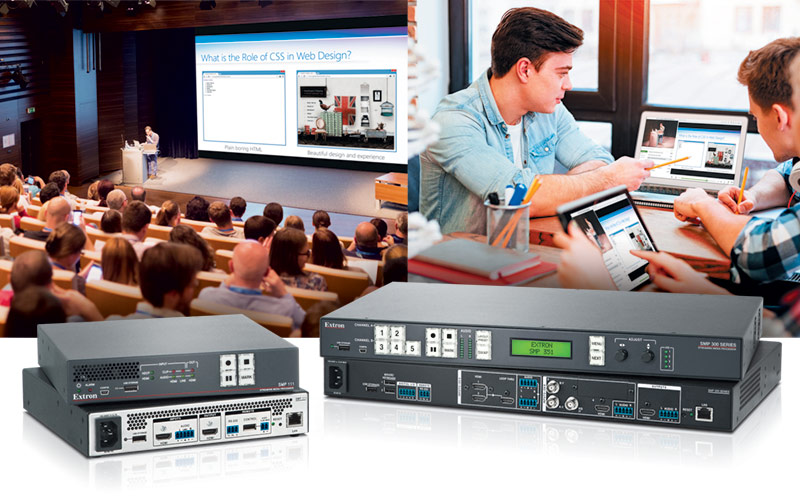 Recording and Streaming Solutions for HyFlex Learning
Our SMP Streaming Media Processors are robust, worry-free recording and streaming appliances that connect students to live or on-demand lesson content anytime, anywhere, on any device.
To further enhance HyFlex learning, feature upgrades are available for SMP products to simplify lecture capture for scheduling recordings and streaming live content with enterprise video platforms such as Kaltura, Panopto, and YuJa. Another upgrade, Horizontal Video Mirroring, flips video horizontally to support lightboard or other applications that require image reversal due to the presenter facing the camera, saving time and resources.
Learn more about SMP
SMP Enterprise Video Platform Integrations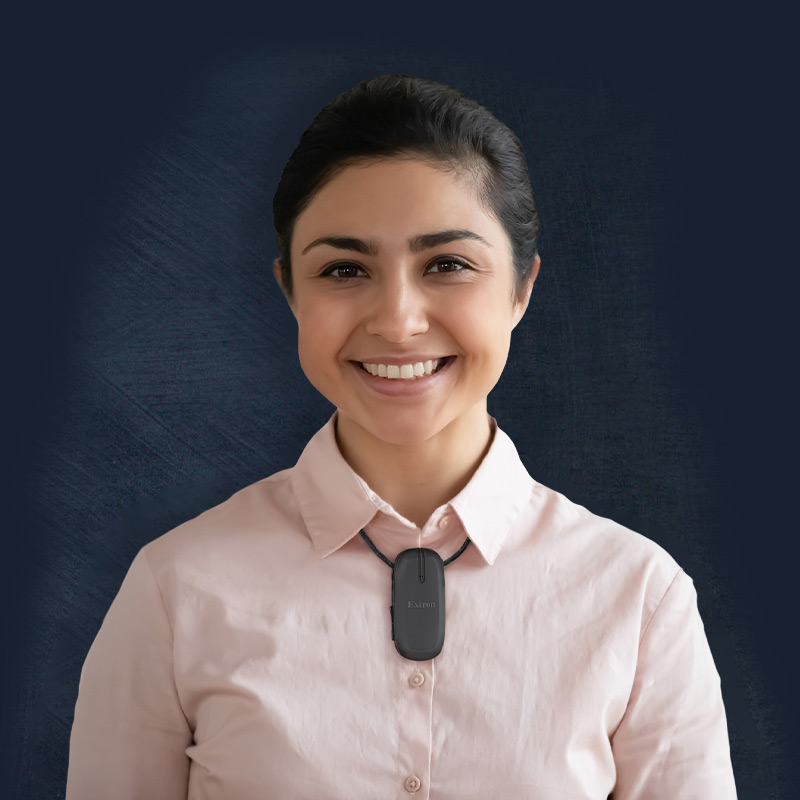 Voice reinforcement for in‑person teaching,
with or without a mask
Our VoiceLift® Pro microphone offers an effective, economical classroom amplification solution that distributes the instructor's voice throughout the room, enhancing communication and helping ensure good vocal health. It also works with our SMP streaming media processors, allowing remote learners to hear clearly too.
Learn more about VoiceLift Pro