Celebrating 40 Years of Service, Support, and Solutions
As the leading provider of innovative service, support, and solutions to the Pro AV industry, Extron is delighted to celebrate 40 years of growth and success. Having started with a single problem-solving computer-video interface in 1983, we now make over 5,000 products. Our technologies are enhancing the experiences of millions of people around the globe every day.
We have achieved this milestone thanks to our talented and dedicated employees, our loyal customers, and our unflinching adherence to the principles set forth by our founder, Andrew Edwards.
Customers Count on Extron Every Day
Trust is the key to building strong business relationships. Over the years, AV professionals and end users around the world have entrusted us to help them solve their technology challenges. Here's what a few of them have said about working with us.
I consider Extron a partner, not a vendor. They support us. They provide valuable training. Sure, Extron products work well - as they must. And they're supportable, with rapid RMA turnaround. But most important to me is the respect and mutual trust built over many years.
Our 15 years of experience with Extron gave us confidence that their products were right for the Hill Library applications. No matter the circumstance, we know we can depend on Extron's support.
"Why did we choose Extron equipment?" Because I wanted it to work. Extron is one of the very few companies where I have no problem spec'ing a brand-new product. They do their due diligence. Their boxes are quiet and small - and do their job.
We chose to work with Extron because they embody our Mission and Values here at Twitch to empower communities to create together. We know through collaborative efforts with them that Extron is a community, truly working hard to create solutions that work for us.
Extron support is exceptional. You call them and there's always someone there who can help. They can pull up the records for the equipment that you have - by serial number - right off the bat.
Starting out as AV Technician over 20 years ago to the present day working in Higher Education, Extron has been a consistent reminder of quality in my field. Quality Products priced accordingly for any scale project. Professional craftsmanship with professional support. Customer Service that is phenomenal from basic questions to customized solutions that are always solved. Extron is Built to Last!
We've worked with Extron on many projects and have always had excellent results. Extron products, technologies and support are easy to work with and are the best in the business, making the whole experience a pleasure.
The quality, reliability, and sophistication of Extron's AV products, combined with their superior support, allowed us to deploy a solid and efficient yet stylish installation within our new headquarters in record time.
Knowledgeable, friendly support, solid reliability with long end-of-life product update cycles, and money-saving integrated solutions that pack interfacing, switching, amplification, and control into a single unit are key reasons why The Citadel has been an Extron school for a long time.
If I ever need something, I just call. They have an engineer on the line to help you immediately, no matter when you call. That's what's so cool about Extron. They're all over the world. They're ready to help, anytime, anywhere.
We strive for simplicity, standardization, and reliability. That's one of the reasons that we use Extron for switching, distribution, and control. We select AV suppliers based on durability, functionality, and responsive technical support. Extron has always been awesome at all three.
Extron's cutting-edge AV over IP and control technology has allowed Euro Auctions a hassle-free event setup with a virtual plug and play solution that functions well with minimal interaction required from the Euro Auctions staff.
After two to three minutes of familiarization with the AV system, instructors say 'Wow, that's easy!'' The systems are now in daily use. I measure success by the total lack of calls for assistance. That says it all.
We absolutely love the reliability of our Extron infrastructure. It's so nice to have every lecture happen for two years with almost no disruption from technology issues.
Based on our long experience in the AV industry, we were confident proposing Extron products to NCSOFT for their international headquarters. We have been integrating Extron solutions for many years and have come to trust the quality and reliability of the products and the excellent support provided before, during, and even after the project is complete.
Extron always has the right product mix and provides excellent support, helping us with equipment or simply answering a question. From the earliest phase through system commissioning, Extron was by our side.
Looking Back with Gratitude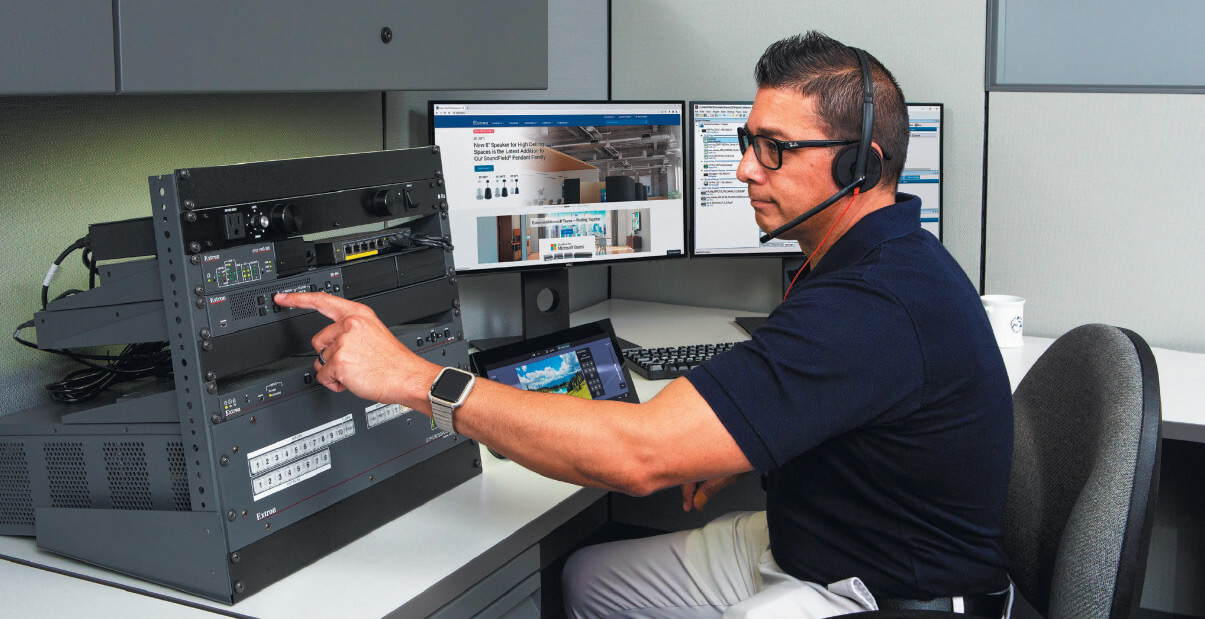 Extron's 40th Anniversary celebration is a time to look back at our history and to express our gratitude for all those who helped us make it this far.
Our Employees - Our employees are our greatest asset and we wouldn't be where we are today without their outstanding skills and hard work. At every level in every department, they put forth the efforts required to develop and support our exceptional technology solutions which have helped drive Extron to new heights of success. Through the decades, their commitment to complete customer satisfaction has helped Extron become the industry trademark for customer support – something that we will continue to foster as we progress into the future.
Our Customers - Our customers are at the heart of everything we do. When we first began, we couldn't have imagined the kind of community that has grown, and continues to grow, around our technologies and services. We are grateful for the consultants, integrators, programmers, and end-users who have partnered with us over the years. We remain dedicated to providing the best customer experience possible, as well as products that provide the highest level of performance, dependability, and value.
Extron Timeline: 40 Years of Milestones
Autumn 1983

Extron is established and releases first product: RGB 100 computer-video interface

1984

Extron opens first office in Stanton, CA

1985

First bulk cable introduced: BNC-4
First cable adapter introduced: SY 25
Company incorporated as RGB Systems, Inc. doing business as Extron Electronics

1986

First switcher launched: SW 2 A
ADA 3 Analog Distribution Amplifier introduced

1987

RGB 109 interface introduced in conjunction with IBM P/S 2 personal computer

1988

RGB 202 interface introduced
P/2 DA2 introduced
First Extron product catalog printed (six pages)

1989

First edition of ExtroNews published
Handbook of Computer Video Interfacing, Vol. I, published

1990

S3 logo unveiled symbolizing Service, Support, and Solutions

1991

First system switcher launched: System 8
Extron chosen to chair InfoComm® Shoot-Out® committee

1992

First Video Test Generators introduced: VTG 50, VTG 100

1993

First matrix switcher introduced: Matrix 200
First scan converter launched: Emotia

1994

Europe office opens in The Netherlands
Extron is named Manufacturer of the Year by ICIA
Asia office established in Singapore

1995

Extron.com website launched
Extron HQ relocates to new facility in Anaheim, CA

1996

CrossPoint Matrix Switchers introduced
Extron School on the Road launched

1997

Extron headquarters expands to second building in Anaheim, CA
First video scaler introduced

1998

Matrix 6400 introduced
System 5cr System Switcher introduced

1999

Handbook of Video Interfacing and Distribution - Vol. VI, released on CD-ROM
Architectural Adapter Plates (AAPs) introduced

2000

S3 Technical Institute opens in Anaheim
School of A/V Technologies debuts
Extron Japan office opens

2001

MediaLink® family introduced
Hideaway Surface Access products introduced
S3 Technical Institute Training Facility in Singapore opens

2002

Extron and Inline combine operations
Extron product catalog exceeds 500 pages

2003

IP Link® control processors introduced
Extron Institute School of Instructional A/V Technologies launched

2004

Extron Receives ISO 9001:2000 Certification
MediaLink® Controller with Integrated IP Link® introduced

2005

System Integrator Speakers introduced
Inaugural issue of MediaLink® Classroom Systems Design Guide

2006

PoleVault Systems launched

2007

New office opens in Shanghai

2008

New Europe HQ in Amersfoort, The Netherlands
New Middle East Office in Dubai, UAE

2009

TouchLink Touchpanels launched
Flat Field Speakers launched

2010

Industry's first ENERGY STAR® amplifiers introduced
Extron acquires product division of Electrosonic

2011

New HQ Building in Anaheim, CA opens
Andrew Edwards receives InfoComm Pioneers of AV award
XTP Systems introduced

2012

DMP 128 audio DSP processor introduced

2013

TeamWork® collaboration systems introduced
From 2011 to 2013 New Extron offices open around the world: Washington, D.C., London, Paris, Frankfurt, Johannesburg, Bangalore, New Delhi, Beijing, Seoul, Moscow, New York City, Dallas, North Carolina

2014

DTP CrossPoint launched
Global Configurator Pro Software Introduced
SMP 351 Streaming Media Processor Introduced

2015

Andrew Edwards Inducted into rAVe and SCN Halls of Fame
XTP II CrossPoint Matrix Introduced - World's First 50 Gbps Digital Backplane
NetPA Compact Audio Power Amplifiers with Dante Introduced
Room Scheduling Launched

2016

Quantum Ultra Modular 4K Videowall Processor Launched
AV Industry's First 4K/60 @ 4:4:4 HDMI Scalers

2017

Pendant Speakers Introduced
TLP Pro 725 and TLP Pro 1025 Touchpanels Introduced

2018

NAV Series Pro AV over IP Introduced
GlobalScripter Integrated Development Environment Introduced
Everlast Power Supplies Announced
XPA Ultra Series Amplifiers Introduced

2019

ISS 608 Introduced
SB 33 A Introduced - Industry's First Adjustable Width Sound Bar

2020

XPA U 758 Introduced - World's First 8 Channel Half-Rack Amplifier
FOX3 Series Fiber Systems Launched
8K HDMI I/O Boards for XTP II Introduced - XTP II CP HD 8K

2021

TLP Pro 1230WTG Ultra-Wide Touchpanel Introduced
XPA U 3502 Introduced - World's Most Powerful Professional Grade Half-Rack Amplifier

2022

VCA 100 Virtual Control Appliance Launched
Certified Systems for MS Teams Rooms Launched

2023

Extron Celebrates 40th Anniversary
Previous
Next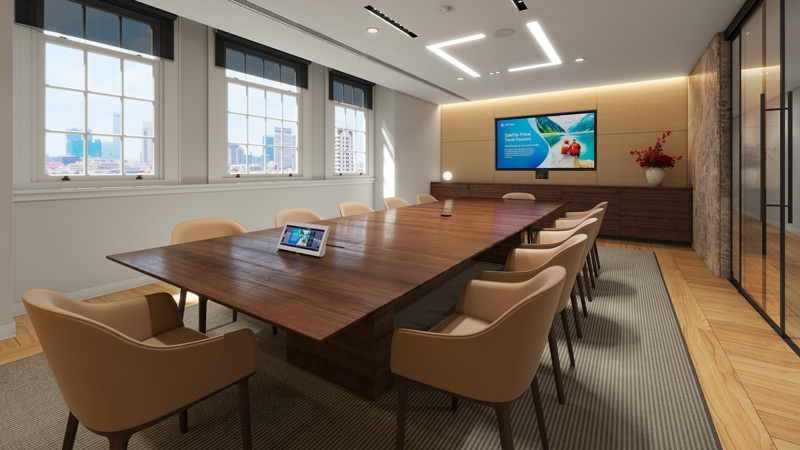 The Future is Bright
As we look forward into the future, we see opportunities to continue to be innovative - to develop the right products for our customers and to provide the service and support they need to be successful. As new technologies arise, we see opportunities to provide solutions that meet the needs of an ever-changing world.
Core Technologies for the Enterprise
As organizations transform to meet new challenges, they need flexible technology that positions them to thrive in a competitive environment. To support enterprise goals, that technology must be reliable, high-performance, energy-efficient, expandable, network-connected, secure, and future-friendly.
Smart Technologies
To enhance user experiences, system operation must be intuitive and automate as many processes as possible. Network connected hardware working in concert with flexible configuration, deployment and asset management tools empowers technology managers to deploy and support AV technologies at scale throughout the enterprise.
Technologies to Support Sustainability
As sustainability becomes increasingly imperative, organizations are finding that thoughtfully designed technology can be used to support their goals. We are designing products that help to save energy, money, and precious resources while enabling users to improve productivity and efficiency.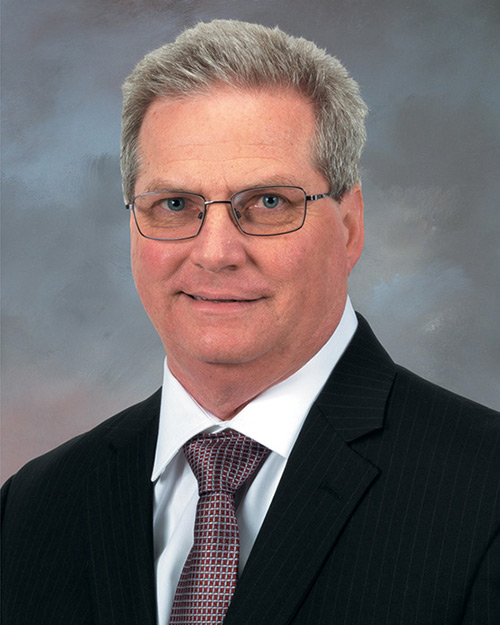 Extron grew up alongside the AV industry. For four decades, we've seen the evolution of technologies that completely reshaped how people communicate, and we're proud of the leading role we play in developing innovations that drive the industry forward. As we continue developing core technologies for the enterprise, I'm very excited for the road ahead.